Services Menu




MuniNet Internet & Telephone Service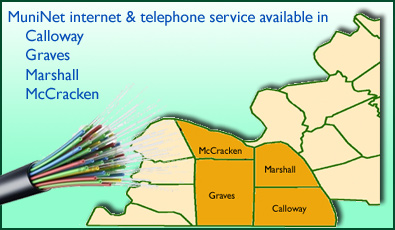 MuniNet, or municipal net, uses a partnership between Paducah Power System and other area electric utility systems to provide fiber service Calloway, Graves, Marshall and McCracken counties. Using MuniNet, VCI can provide internet and telephone service to businesses located near a fiber loop at competitive prices.

Our fiber service is superior to DSL, cable and wireless internet service because it is capable of superior internet speeds. If your location has not been eligible for DSL, cable or wireless internet service in the past you may be able to have a high speed internet connection with our fiber service. Our pricing for internet and telephone service is very competitive, with even greater savings as more products are introduced and purchased by you.

The following list contains the most common types of service:
10Mb x 2Mb
20Mb x 2Mb
50Mb x 25Mb
75Mb x 40Mb
100Mb x 50Mb
150Mb x 75Mb
200Mb x 100Mb
250Mb x 125Mb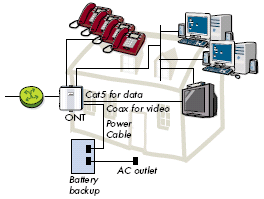 Does your business have more than one location?
We also offer point-to-point connections allowing your business the ability to connect your locations together over a high speed link.


VCI's fiber service has many advantages:
Consistency - Fiber is reliable.
Single Contact - A single point of contact for your internet and telephone services
Single Bill - One bill to pay
Digital - All digital service
Future Proof - Fiber is currently the most modern transport option available
Security - Fiber can't be easily tapped into
Contact us to obtain a quote for your telephone and internet service.
270-442-0060 or sales@vci.net