Advertisement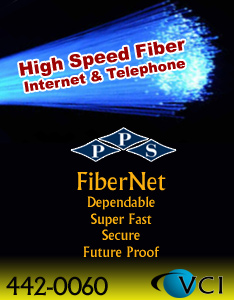 Current Weather Conditions in PADUCAH, KY - Updated Jul 27 8:05 PM

Partly Cloudy
85° F
(29° C)

| | |
| --- | --- |
| Wind: | West at 7 mph |
| Pressure: | 29.93 inches |
| Humidity: | 80% |
| Dewpoint: | 78° F (25° C) |
| Notes: | Heat Index 96 |

Tonight
Mostly Cloudy. Lows In The Upper 70s. Southeast Winds 5 Mph Early In The Evening Becoming Calm After Midnight.

5 Day Forecast for PADUCAH, KY - Updated Jul 27 6:04 PM
Tuesday
July 28
Wednesday
July 29
Thursday
July 30
Friday
July 31
Saturday
August 01

Partly Cloudy


Partly Cloudy


Partly Cloudy


Sunny


Sunny

Precip
Temp
10%
93°F
10%
77°F
30%
93°F
20%
73°F
10%
89°F
10%
67°F
00%
87°F
00%
67°F
00%
89°F
Precip
Temp
Most Popular News Headlines

Police: Boy found dead in hot car was Arkansas judge's son - Yahoo 3 hours ago


HOT SPRINGS, Ark. (AP) — Police say an 18-month-old boy found dead in a hot vehicle in Arkansas last week was the son of a juvenile court judge.

Ronda Rousey: I'm going to beat up Correia and Tate, then go film a mo... - FOX Sports 2 hours ago


Ronda Rousey lays out her plans for the remainder of 2015, including her next two title defenses and filming a movie alongside Mark Wahlberg.

Depression and personality disorders drive psych patients to euthanasi... - EurekaAlert 3 hours ago


Depression and personality disorders are the most common diagnoses among Belgian psychiatric patients requesting help to die, on the grounds of unbearable suffering, finds research published in the online journal BMJ Open.

Remains of Pearl Harbor victims raised for identification - Yahoo 1 hour ago


HONOLULU (AP) — The military on Monday exhumed more caskets containing the unidentified remains of USS Oklahoma crew members killed in the 1941 bombing of Pearl Harbor.

NSA will lose access to 'historical' phone surveillence data Nov. 29 - PC World 1 hour ago


The U.S. National Security Agency will lose access to the bulk telephone records data it has collected at the end of November, the Office of the Director of National Intelligence announced Monday.Congress voted in June to rein in the NSAs mass collection of U.S. phone metadata, which includes information such as the timing and location of calls. The Foreign Intelligence Surveillance Court then gave the NSA 180 days to wind the program down.To read this article in full or to leave a comment, please click here
Entertainment News

Theater: "Absolute Brightness" Great Actor, So-So Script - Huffington Post 1 hour ago


THE ABSOLUTE BRIGHTNESS OF LEONARD PELKEY ** 1/2 out of **** WESTSIDE THEATRE Performer James Lecesne's latest one-man show confirms what everyone has known for two decades or more: he's a terrific performer. Lecesne creates clearly defined characters with a shrug of his shoulders and a change in his voice. Minimal props help him populate the stage with everyone from an awkward teen girl to a regular guy cop to a seen-it-all old lady puffing away on a cigarette with the raspy bark to show for it. As a showcase for Lecesne, The Absolute Brightness Of Leonard Pelkey succeeds. But Lecesne doesn't need showcasing anymore; we know what he's capable of from past successes. As a piece of theater, unfortunately, it fails. The story is cliched, the characters thin and literally nothing that happens truly comes alive or surprises. Only Lecesne's innate talent and considerable gifts (not to mention some crowd-pleasing jokes of the too-easy variety) make it a diverting affair. The story is simple: the flamboyantly gay teenager Leonard Pelkey is missing and his guardian -- Aunt Ellen -- fears the worst. The owner of a beauty salon, she barges into the police station and demands a detective take her information and do something about it. He does and what we learn is that Leonard was quite the kid. He never fit in and never tried. Advice to elderly ladies about hair color, finding a creative outlet with community theater (natch) and crafting his own fabulous rainbow-colored sneakers: that was Leonard. The detective pieces this together while tracing Leonard's steps on what appear to be the kid's final, fateful day. Everyone he talks to remembers Leonard but the teen remains so vaguely fabulous and ill-defined that what we remember are the people. A mob wife, an old immigrant watch repairer, a sullen boy who plays video games while talking to the police -- none of them are original, but at least Lecesne brings them to life in quick brushstrokes. When a body is dredged up from the lake, the worst fears of Leonard's friends and family are confirmed and now the only question is whether justice will be done and a killer found. Lecesne achieved immortality with the character of Trevor, another confidently out gay teenager. I said confident even though Trevor attempts suicide in the Oscar-winning short Lecesne crafted about him. That film ends with an amusing kicker about a gay teen volunteer at the hospital. Audiences might have accepted one musical theater loving boy -- especially one driven to attempt suicide -- but two confident gay teens was a revelation long before Kurt and Glee. Lecesne took his moment in the spotlight and launched The Trevor Project, a national hotline for teens. He also seized other opportunities, namely to write a novel for young adults. The result was his 2008 debut as an author: The Absolute Brightness Of Leonard Pelkey. Now he's turned that book into a show. Perhaps condensing it down is the reason for some of its weakness. Maybe I missed it, but when Leonard's Aunt Ellen came into the police station, I kept waiting for the police to ask what her relationship was with the boy. And what about his parents? If they ever explained how she came to shelter Leonard, I missed it. Further, we're told repeatedly how Leonard has changed everyone around him. I certainly didn't want an Anne-of-Green-Gables series of episodes where we hear how Leonard solved this problem or brought that couple together. And it's enough for a kid to be themselves, a proud role model for others. Still, if you're going to insist he changed everyone's lives for the better, it would be nice to argue exactly how. (Only the old watch maker offers a good if passive example; out of fear he tried to force his own gay son to "change" and Leonard is a chance for him to see gay kids could be loved.) Finally, it's little surprise who killed Leonard or why. So some false drama is inserted by Lecesne. Leonard's Aunt Ellen -- that brassy hair dresser that speaks her mind and everyone claims bulldozes her way through life? -- suddenly, out of nowhere this force of nature decides she WON'T speak at the trial when the family of victims is allowed to voice their feelings. Really? You couldn't shut her up and now for no good reason and against everything we know about her this tiger woman is staying meekly quiet? So the suspense about whether she'll actually speak out is somewhat less than nil. The story is set in 2005, so we can more easily accept that the bullying (and worse) Leonard faces wouldn't raise so many red flags or have the adults in his life raising hell at the school. Of course bullying exists today and always will for kids who are different. But in a way, it's a pleasure to report how stereotypical, so unremarkable Absolute Brightness seems to us now. Out gay teen? Bullying? These are still flashpoints, but at least their stories don't seem hard to believe or utterly unreal anymore. That's progress. Director Tony Speciale oversees the work with a fine eye, helping Lecesne to craft some vivid moments thanks to the lighting of Matt Richards and especially the effective but unobtrusive sound design of Christian Frederickson. (Frederickson has fun at one moment with a squeaky door but it's an earned one.) Duncan Sheik offers some modest original music that keeps the sad nature of what's being investigated front and center even as the parade of characters amuse and entertain. Lecesne the actor of course is excellent. He lets himself down with the script but one never questions that his heart is in the right place and on full display every night. THEATER OF 2015 Honeymoon In Vegas ** The Woodsman *** Constellations ** 1/2 Taylor Mac's A 24 Decade History Of Popular Music 1930s-1950s ** 1/2 Let The Right One In ** Da no rating A Month In The Country ** 1/2 Parade in Concert at Lincoln Center ** 1/2 Hamilton at the Public *** The World Of Extreme Happiness ** 1/2 Broadway By The Year 1915-1940 ** Verite * 1/2 Fabulous! * The Mystery Of Love & Sex ** An Octoroon at Polonsky Shakespeare Center *** 1/2 Fish In The Dark * The Audience *** Josephine And I *** Posterity * 1/2 The Hunchback Of Notre Dame ** Lonesome Traveler ** On The Twentieth Century *** Radio City Music Hall's New York Spring Spectacular ** 1/2 The Heidi Chronicles * The Tallest Tree In The Forest * 1/2 Broadway By The Year: 1941-1965 *** Twelfth Night by Bedlam *** What You Will by Bedlam *** 1/2 Wolf Hall Parts I and II ** 1/2 Skylight *** Nellie McKay at 54 Below *** Ludic Proxy ** 1/2 It Shoulda Been You ** Finding Neverland ** 1/2 Hamlet w Peter Sarsgaard at CSC no stars The King And I *** Marilyn Maye -- Her Way: A Tribute To Frank Sinatra at 54 Below *** Gigi * 1/2 An American In Paris ** 1/2 Doctor Zhivago no stars Fun Home ** Living On Love * 1/2 Early Shaker Spirituals: A Record Album Interpretation *** Airline Highway * 1/2 The Two Gentlemen Of Verona (Fiasco Theatre) *** The Visit (w Chita Rivera) ** 1/2 The Sound And The Fury (ERS) ** Broadway By The Year: 1966-1990 *** The Spoils * 1/2 Ever After (at Papermill) ** Heisenberg *** 1/2 An Act Of God ** The National High School Musical Theatre Awards *** Amazing Grace * The Absolute Brightness Of Leonard Pelkey ** 1/2 _____________ Thanks for reading. Michael Giltz is the founder and CEO of the forthcoming website BookFilter, a book lover's best friend. Trying to decide what to read next? Head to BookFilter! Need a smart and easy gift? Head to BookFilter? Wondering what new titles came out this week in your favorite categories, like cookbooks and mystery and more? Head to BookFilter! It's a website that lets you browse for books online the way you do in a physical bookstore, provides comprehensive info on new releases every week in every category and offers passionate personal recommendations every step of the way. It's like a fall book preview or holiday gift guide -- but every week in every category. He's also the cohost of Showbiz Sandbox, a weekly pop culture podcast that reveals the industry take on entertainment news of the day and features top journalists and opinion makers as guests. It's available for free on iTunes. Visit Michael Giltz at his website and his daily blog. Download his podcast of celebrity interviews and his radio show, also called Popsurfing and also available for free on iTunes. Note: Michael Giltz is provided with free tickets to shows with the understanding that he will be writing a review. All productions are in New York City unless otherwise indicated. -- This feed and its contents are the property of The Huffington Post, and use is subject to our terms. It may be used for personal consumption, but may not be distributed on a website.

Sense8-tional - Huffington Post 2 hours ago


OK, I'm a little late to the party. The 12-episode sci-fi drama Sense8 produced and created by J. Michael Straczynski (Babylon 5) and written by siblings Lana and Andy Wachowski (The Matrix) has already debuted June 5 on Netflix. The beauty of Netflix, of course, is any time, any place... So that makes me one of the 'clusters' -- explanation of sorts forthcoming -- who wants this ambitious, offbeat, and brazen show renewed for a second season. To drastically simplify the complex plot line (there are eight to follow based on the eight characters in the series, as well as the master story they all become a part of), human evolution has taken a quiet, important, critical turn -- in the true Darwinian sense -- whereby clusters of eight babies are born into the world (same time, different places). These Sense8 are quintessentially human, except that they have evolved the extraordinary ability to be psychically (they can read each others thoughts; feel each others emotions) and physically connected when called upon (a variation on "Beam me up, Scotty"). Of course, there is a bad guy out to destroy them; if the Sense8 look into his eyes, they don't turn to stone in the Medusa-n sense, but can be controlled by his mind. But this obvious source of conflict is almost secondary to all the conflicts the Sense8s experience in their very-human daily lives. This rough recap is very tip of the iceberg. Many reviews I've read talk about the LGBT and left-leaning politics of the show, but to me, there's so much more going on. I ought to add here that the series is sexually explicit, violent at times, contains drug use, and is explicitly not for children. The eight actors, who progressively awaken into becoming the Sense8, are literally from all over the globe: Aml Ameen, Doonae Bae, Jamie Clayton, Tina Desai, Max Riemelt, Miguel Angel Silvestre, Brian J. Smith, Tuppence Middleton, Freema Agyeman, Daryl Hannah, and Naveen Andrews (Lost). The actual film was shot on location in Nairobi, Reykjavik, Mumbai, Berlin, Mexico City, Seoul, Chicago, London, and San Francisco. As the story flits around the world, the consummate story telling and masterful editing/splicing make for a mind-boggling experience. At one point, Jonas, Naveen Andrews's character, shares his confusion about where he is from (immigrated to London from India and then moved to the States) but what he does know is that he is a Sense8. If we could be an iota as evolved a human as a Sense8, the world would truly be a better place. These eight flawed characters are somehow transformed into better, stronger, more complete beings when they think and act together. Their newfound ability to empathize and be kind surprises them, as well as the audience, and shows us how one day perhaps we can become a better species after all. With Sense8, I laughed, I cried, I fumed, I experienced sorrow and joy, and even though I sometimes lost track of the nuances of exactly what was going on (I'm already jonesing for episode one again), I always knew What's Up, one of the songs by 4 Non Blondes in the series soundtrack. I realized quickly when I knew I should That the world was made up of this Brotherhood of man For whatever that means. Just saying, watch it. I for one want a second season yesterday. -- This feed and its contents are the property of The Huffington Post, and use is subject to our terms. It may be used for personal consumption, but may not be distributed on a website.

Remembering Ingrid Sischy - Huffington Post 3 hours ago


I first met Ingrid in 1989. Ingrid was 37 years-old, and was already the Editor-in-Chief of ArtForum, and a photography columnist for The New Yorker. She had just been hired by Peter and Sandy Brant to be Editor of Interview Magazine, which the Connecticut power couple had recently purchased from the Warhol estate, following Andy's death the year before. I went up to the offices of The New Yorker magazine, on west 43rd, next to the Algonquin Hotel. I was 22 years old. She looked like Danny Devito. It was love at first sight. I told her I wanted to be a writer and that because my band was playing all over New York City at the time, I had direct and intimate experience of the city's live music scene. She bought that, and asked me for some writing samples. My only published article at that time was an editorial I had written for the college newspaper, at Wesleyan, in favor of legalizing pot, so I said, "Yeah, sure I have lots of work I could send you, but I really feel like writing something special just for you." She bought that, too, and I wrote a restaurant review of an Indian place on Amsterdam and 79th, in which I literally referred to cunnilingus, as regards the taste of one of their curries. She hired me. We began working together at the Interview Magazine office. It was still being run out of the last Warhol Factory, a weird industrial structure located at 19 East 32nd Street, that used to be a Con Ed building, so it really was kind of like a factory, except one where Mick Jagger and Diana Ross and Michael Jackson came to have lunch. My title was editorial assistant. I remember right before the first interview she assigned me to do, Ingrid called me into her office and said, "Don't be too gynecological, just go for the big questions." I have tried my best not to be gynecological when I do interviews ever since. When people die, we often tend to say how great they were. But Ingrid was a difficult boss. She was pugnacious, hard-driving, supremely canny, and possessed of a drive and intensity I have never encountered in anyone else. I watched her go from being an editor who knew nothing about music and fashion, to mastering the world of Paris and Milan couture, vacuuming David Bowie, Karl Lagerfeld, Miuccia Prada, and Elton John into her irresistible vortex not by dint of glamour but by sheer centrifugal force of will. Ingrid was a person who would not be told "No." She could have won a bullfight by standing still in the middle of the arena and staring a bull into submission. There were many of us who worked with her as editors who for years afterwards used to meet like survivors to share jokes and stories, but deep down we were still shaken. Under Ingrid's strict embrace I got my very first byline in print, and went on to write hundreds of articles for Spin, Details, Rolling Stone, the New York Times, and eventually publish two books about music. I owe part of that to Ingrid because she gave me a chance when all I had was an unpublished restaurant review. Many of us bristled under her intense relentless psychic gaze. My mentor, Glenn O'Brien quit. Legendary art director Fabien Baron stormed out in a screaming match. Ingrid was not above keeping you at the office until 2am to rewrite a caption 700 times on your birthday. She smoked in meetings with the staff, in her office, doors closed. (That eventually came to a stop, either due to laws changing or the onset of her illness.) As Ingrid burrowed feverishly into the epicenter of pop culture, I got to tag along. Thanks to Ingrid, I got the chance to meet and interview Mick Jagger, Mariah Carey, Elvis Costello, Joni Mitchell, Bjork, Britney Spears, Keith Richards, BB King, James Brown, the Red Hot Chili Peppers, LL Cool J. and a long list of other greats. In addition to introducing me to the stars of the late 80s downtown New York scene--Stephen Sprouse, Tama Janowitz, Julian Schnabel, Ed Rusha, Francesco Clemente, Jeff Koons, Alex Katz--Ingrid invited me to some very interesting parties. I remember one dinner at Odeon, where Ingrid and I had a meal with Madonna, Tupac, Gianni Versace, John Cale, and Sandra Bernhard--all of us at one round table. She was a very fast learner. And also quite convincing. Shortly after we moved to our new office at the corner of Prince and Broadway, Peter Brant began an affair with Stephanie Seymour. Sandy Brant, Peter's then seemingly super non-lesbian wife, a woman who woke up and brushed her teeth in a Chanel dress, mother of five children, blonde, Connecticut millionaire, and hostess to the Duke and Duchess of York, soon became Ingrid's girlfriend. It wasn't just that Ingrid converted Sandy to the L word. I don't think the thought had ever even crossed Sandy's mind before meeting Ingrid. They wound up spending 25 years together and I think it was real love. Ingrid could be very gracious and charming. When I got a role hosting a series on MTV about independent music, she and Sandy sent me a huge bouquet of roses. And when she invited me to come back to Interview after my years away at MTV, our relationship had shifted in some ways--but in some ways, it hadn't. Ingrid had been diagnosed with breast cancer, which I expected might have shifted her priorities, and I had changed, too. No longer the meek 22-year-old wannabe writer, I now had my own show on television, was a published author and it seemed at first Ingrid and I would relate on new footing. She was paying me more per day than I had earned in a week when I first began working for her. I was amazed that after all those years and a battle with cancer, she was still keeping the staff at the office until 1 a.m. to revise captions. I stood up to her once, during this era, and she shocked me with her reaction. She cried. We were alone in the office, and for the first time I saw her vulnerable side. The next day I brought her some ginseng in a fancy cognac bottle from Chinatown to make up. But I still wanted to quit. Ingrid and I were in her office for an early meeting at 8:30 a.m. on September 11th, and we both saw the planes hit and the towers drop from our offices which were only a short walk from the World Trade Center. That was certainly a bonding experience. The last time I saw her was a few years ago, right in front of my apartment on west 72nd Street. I know her friend Graydon Carter, editor of Vanity Fair, lives nearby at the Dakota, but I got the sense she was seeing a doctor or a shrink as she seemed reticent about what she was doing in the area (she lived in the west village). You never know when you'll see someone for the last time. A few hours ago, when I heard she died, my reaction surprised me. I felt really saddened, and shocked that a person who contained that might life force could be extinguished like that. As Yeats put it: The best lack all conviction while the worst are filled with a passionate intensity. And now I'm trying to figure out where Ingrid fit in. -- This feed and its contents are the property of The Huffington Post, and use is subject to our terms. It may be used for personal consumption, but may not be distributed on a website.

Two Very Different Shows; One Common Theme #GayLivesMatter - Huffington Post 3 hours ago


Photo Juan O'Campo / Nederlander It was a weekend of two very different shows in Los Angeles but one that served to remind attendees to both, young and old, that being Gay has a history, often painful, and a culture, yes, I have to, a Culture Club. The shows were the Culture Club reunion at the Greek Theatre in Los Angeles and Bent at the Mark Taper Forum also in Los Angeles. "Thanks America, you know a good drag queen when you see one," the iconic Boy George exclaimed as a video acceptance speech at the Grammy Awards more than a few decades ago. Long before RuPaul began drag racing, long before gender identity became a discussed issue and long before Call Me Caitlyn (who introduced the group Friday July 24, 2015) there was Boy George. Many didn't know in the early 1980s what to think of him, or even if he was a "him" and even he is shown on video clips dodging questions of sexuality because of the times. Later, he would go on to become one of the GLBT's movement's most outspoken icons and his sense of style, and penchant for arrests, would keep him in the headlines. The other band members, not so much. And since they were a Pop band, it's easy to forget that Roy Hay, Mikey Craig, Jon Moss and Boy George made really great music. They haven't been in Los Angeles for 30 years, partly because "George plus Mikey plus Roy plus Jon equals drama," as Boy stated during the 90 minute set at the Greek. But now that they've come they must come back. The hits poured and the audience more than responded. From the first site of George, headdress of hair high upon his head, outlandish cape and makeup, looking Glamorous as ever and the pulsating sounds of Church of the Poison Mind, to the power and emotionally stirring "Victims" it's an older Boy George, throatier, deeper; the tenor becomes the baritone of sorts. But his fire and passion for his music, and the dedication to their craft each of the band members exhibits shows that as a touring band, Culture Club is the real deal. They could easily take residency in Las Vegas given their hits and George's showmanship. For now, the tour will have to suffice, and a new album due out sometime as best as one can glean from George on stage. Boy George and Jack Black photo Juan O'Campo / Nederlander Superstars abounded the hot Summer night at the Greek. It started with a VIP Press party at the Redwood Deck; I remembered my first party there in 1980. The Greek and Nederlander have a lot to be grateful for as they have retained operation of the venue for now in a fight with the City, AEG and LiveNation for control. The party was festive, it featured boxed water which seems like the best idea ever (Water is Better In A Box, it said). We also got to drink out of adult glasses instead of ridiculous party ware that assumes we're all unable to hold a drink. It's called Tossware and I even met a managing partner Rob Alshuler. I had to ask who starts a glass company these days? "The concept," Alshuler told me, "came from the belief that consumers wanted more from their drinkware... I mean, glass is great but you can't take it or use it everywhere.  We found that consumers wanted a more sustainable option that looked more upscale than a big red cup... but at a price point that isn't too far from that big red cup..." Well thank goodness somebody is finally doing it. Two band members at the after party were just excited to be in America, as it was their first trip. Neither had been born (the keyboardist or saxophonist) when Culture Club had their first hit. And Jack Black couldn't contain the excitement of having sung "Starman" by David Bowie with Boy George during the show. The crowd was mixed, but there were a lot of 40, 50 and up year-old gay men and women, each waiting for the one and only Boy George, who despite rumors, was in strong voice and did not disappoint a bit. The music bound us together, our past, the 80s. The days of AIDS, of Reagan and the religious right...all of us surviving it and singing along to the anthems this outlandish but talented group of chaps gave us. Patrick Heusinger and Charlie Hofheimer, Bent, Mark Taper Meanwhile, over at the Mark Taper the same weekend, stars like Chris Colfer were on hand to take in the new production of Bent. Martin Shaman's 1979 play which originally stared Sir Ian McKellen in the West End and Richard Gere on Broadway brings to light the oft forgot fact that hundreds of thousands of gay and lesbian men and women were also persecuted by the Nazis, sent to the camps where they were the lowest of the low, even below the Jews in the pecking order of the camps. It became a film in 1997 and many think the film came first. Nope. Under Moisés Kaufman direction, the play is sparse, naked, bare, as bare as the characters end up laying their souls. The handsome Patrick Heusinger has all the charm the promiscuous Max needs, Andy Mientus nearly steals the show as Rudy in the opening scene and the unapolegitically gay second love interest and perhaps most tragic character Charlie Hofheimer's Horst's provides drama and needed comic relief. I'll leave you to see the play to reveal all the horrors Gay men and women suffered under Hitler, the stories Max tells of his journey on the train and what he did to survive and get his Yellow Star instead of Pink (Jews are treated better than perverts, gays, gypsies, he learns). But this play, this cause, is a pet peeve of the Holocaust remembrance of mine, because from it, we have seemed to learn nothing. Hitler came for the gays, the perverts, the gypsies, the Romas, those he hated, first. Before Jews. And people stood by and did little. Historically the gay community has suffered as many indignations as any other and yet those atrocities are not only overlooked, but in the name of religion, allowed to repeat even in the modern age. As I sit watching the play, my President is in Kenya, telling them it's not cool to kill gays. In 2015. A country has a law, many, that says it's OK to kill gays. In the Middle East, as we speak, alleged gays are being thrown off of buildings, set fire, beheaded by our ally Saudi Arabia. And the world sits, condemns with words and gays die daily. Never forget? Never again? Please. Can you say Russia? The world wide genocide against gays and lesbians still goes on in many places, as we all sit, watching the play. It's a play worth seeing running through August 23rd, 2015, actually, it's a play most college students, even high school, should be forced to see as part of their history studies. But that would imply we care about history, or studies. It shows a hard truth, that many gay men hid as well they could, because it was hide or die. And that those that couldn't did, in fact, die, all while wearing a little pink triangle. In the 1930s and 40s we sat as a nation and watched a dictator try to wipe out gays, Jews, anyone he didn't like. In 1979 a play was written about it and many began to discover that persecution. In the 1980s a fabulous pop star and his band took over videos and music and started a conversation about gender that has led to Caityln Jenner on the cover of Vanity Fair. Bent is a dark part of gay history. Culture Club is a fabulous part of gay culture. They both served as reminders to me this weekend that we've come so far, but have so much further to go. That so many have suffered, and died, to get us here, and that along the way so many have joined in the struggle if only because they decided they loved a Pop artist and thought he was cool so gays were cool. Photo Juan O'Campo, Nederlander But whether dark or joyous, there is much to gay culture and in this time of merging, blending, homogenization, it's nice to have two reminders of how fabulous gay culture can be, and how far it has come with so far yet to go. And how it is a culture, how gays and lesbians are each and every one unique making up a unique culture that has a heritage both in political and world history, but it Pop music as well. For a list of Culture Club tour dates go Go here and for Bent information visit the Center's site. To hear this or other interviews get the FREE Karel Cast App, subscribe in Spreaker to the Podcast or simply go to the most incredible website on all the planet, save this one, karel.media -- This feed and its contents are the property of The Huffington Post, and use is subject to our terms. It may be used for personal consumption, but may not be distributed on a website.

The Dangers of Grief: Lessons From Bobbi Kristina's Death - Huffington Post 3 hours ago


It's been almost six months since the tragic discovery of Bobbi Kristina's body face down in a bathtub. After her family exhausted all hope for a miracle, Bobbi Kristina has now left this earth. Time has passed, but the questions about her death remain. Could it have been an accident? Overdose? Suicide? Or foul play? No matter what the final cause of death, there is one constant: grief. Grief seemed to be a key factor in her senseless death. Grief causes vulnerability. I know this because I've seen this scenario over and over again and it's not just me. My days are filled with lecturing around the country and online to therapists who have a Bobbi Kristina in their practice and are desperately concerned for that patient's safety. These people are crippled by loss. They are all around us, yet all too often they go unnoticed because the signs are easy to miss or misinterpret. In grief, you can't see the wounds and yet they are painful, isolating and dangerous. They could be your family, your co-workers or your neighbors. They need love and guidance from friends and family as well as professional help. There are three truths that need our attention. Time does not heal all. Grief is serious. And grief can be dangerous. I want to be clear: nobody is to blame in grief. Grief is a no judgment zone. Being in grief and being the loved one of someone in grief are both unspeakably hard. And hindsight is 20/20. I believe we all do the best we can. However, I also believe it's time we as a society took grief more seriously. When we think about those having the most difficult time with grief, we often picture an elderly widow who lost her spouse of 50 years, but the reality is that children and young adults are typically the forgotten grievers. They are highly vulnerable to risky behavior and the wrong influences because they don't have the foundation to process the horrific circumstances of death at a young age. I get this concept, not just as the expert, but also because my mother died at a young age. Bobbi Kristina was just 18 when her mother died. We also know that if you struggle with addiction you're probably not going to make it on your own. You're going to need a counselor, a sponsor and a 12-step program. When you are grieving it's the time to double down on a battle with addiction, not be lenient. We live in a society that expects you to be over the death of a loved one in a year and then you're done. That simply is not reality. Two of the most excruciating things I see people go through in grief are the anniversaries and the triggers around them. People in grief tell me all the time the second and third anniversaries are the worst. That's when they realize on a very deep primal level their loved one is never ever coming back. That's what Bobbi Kristina had: an upcoming anniversary. I call that the Thano-Versary. Thano means death. We return to the pain of the death. We have yet to get answers about what happened to Bobbi Kristina, but it's never too soon to start taking grief more seriously. Here's what you can do if you have someone grieving in your life. 1. Look for signs of pain. In Bobbi Kristina's case, she tweeted about missing her mom. If you see something like this, acknowledge it and let the person know you are there. 2. Don't assume pain goes away quickly. Our grief is as unique as our fingerprints, but generally grief lingers much longer than we think. Three years, as in Bobbi Kristina's case, is not a lot of time. Reach out to the person in grief and check on them. Don't wait for them to ask you for help. 3. Keep an eye out for triggers. For instance, the Whitney Houston movie could have been a trigger. The Super Bowl in January may have been one-her mother had sung the Star Spangled Banner. The Grammys-her mother died the night before three years earlier. For your neighbor, it could be something in the news that relates to the person who passed. It could be a birthday or a holiday. Whatever it is, be sensitive to it. 4. Double your attention around anniversaries. Some people don't want to mention an anniversary for fear of reminding the griever. Let me tell you, the person in grief remembers. Don't be afraid to let them know you remember and care. 5. Recognize risky behavior as a cry for help. Abusing drugs, hanging out with the wrong crowd and other harmful behavior are signs. Get the person the help they need. For all of our safety, we must see that in grief we are often much more fragile than previously thought. Remember the five ways to help above, but also know that sometimes your love is not enough, especially for our young. Sometimes you need to make sure the person in grief gets professional care. Bobbi Kristina's death is a painful lesson for all of us that if the love is real, grief is real as well. Our hearts are with Bobbi Kristina's family. Reach out to someone you know in grief right now. Let them know you care. For more free info on how to help someone in grief, go to grief.com. -- This feed and its contents are the property of The Huffington Post, and use is subject to our terms. It may be used for personal consumption, but may not be distributed on a website.
Financial News

Boy Scouts lift blanket ban on gay adult leaders, employees - Reuters 1 hour ago


DALLAS (Reuters) - The Boy Scouts of America on Monday ended the group's outright ban on openly gay adult leaders and employees, rolling back a policy that has deeply divided the membership of the 105-year-old Texas-based organization.

Boy Scouts of America lifts blanket ban on gay adult leaders - Reuters 1 hour ago


DALLAS (Reuters) - The national governing body of the Boy Scouts of America voted on Monday to lift the group's outright ban on openly gay adult leaders and employees, dismantling a policy that has deeply divided the membership of the 105-year-old Texas-based organization.

Colorado movie gunman's sister sobs, says she still loves him - Reuters 3 hours ago


DENVER (Reuters) - The younger sister of Colorado movie massacre gunman James Holmes testified at his trial for the first time on Monday, telling jurors who will decide his fate that the murders were completely out of character, and she still loves him.

Turkey, U.S. aim for zone cleared of Islamic State in northern Syria - Reuters 3 hours ago


ISTANBUL/WASHINGTON (Reuters) - Turkey and the United States are working on plans to provide air cover for Syrian rebels and jointly sweep Islamic State fighters from a strip of land along the Turkish border, bolstering the NATO member's security and possibly providing a safe haven for civilians.

Syngenta says Monsanto's $2 billion break-up fee comes with caveat - Reuters 6 hours ago


FRANKFURT (Reuters) - Syngenta has said a $2 billion break-up fee that unwanted U.S. suitor Monsanto has pledged to pay if its proposed $45 billion merger failed would only apply in limited cases, leaving its shareholders exposed to the bulk of regulatory risks.
Health News

High costs plague some state-run health insurance markets - AP 18 hours ago


WASHINGTON (AP) -- State-run health insurance markets that offer coverage under President Barack Obama's health law are struggling with high costs and disappointing enrollment. These challenges could lead more of them to turn over operations to the federal government or join forces with other states....

Beverage group sues city over soda warnings, advertising ban - AP 5 hours ago


SAN FRANCISCO (AP) -- The American Beverage Association has sued the city of San Francisco, claiming new legislation requiring health warning labels on sugary beverages and prohibiting advertisements of them on city property violates the First Amendment....

Planned Parenthood official says no profit from fetal organs - AP 8 hours ago


WASHINGTON (AP) -- The president of Planned Parenthood says her organization's clinics never adjust the abortion procedure to better preserve fetal organs for medical research and the organization's charges only cover the cost of transmission to researchers....

Brain disorder center's closing sends ripples nationwide - AP 9 hours ago


CONCORD, N.H. (AP) -- As a New Hampshire facility for people with brain injuries and developmental disabilities prepares to close after months of scrutiny over allegations of abuse, the families of the people who live there are scrambling to find new placements for their loved ones....

State health insurance markets struggle with cost challenges - AP 13 hours ago


WASHINGTON (AP) -- State-run health insurance markets that offer coverage under President Barack Obama's health law are struggling with high costs and disappointing enrollment. These challenges could lead more of them to turn over operations to the federal government or join forces with other states....
Regional News

Mallinckrodt to sell contrast media unit for $270 million - Biz Journal - St Louis 3 hours ago


Drug manufacturer Mallinckrodt Pharmaceuticals (NYSE: MNK) plans to sell its global contrast media and delivery systems (CMDS) business to Guerbet (GBT- NYSE Euronext) in a deal worth about $270 million.Officials with Dublin, Ireland-based Mallinckrodt, which has its North American headquarters in St. Louis, said the sale will allow it to focus on its higher-growth, higher-margin specialty brands and specialty generics portfolio."Our CMDS operation is a strong cash-generating business, and…

James L. White, 'Ray' screenwriter and Kentuckian, dies at 67 - Kentucky.com 3 hours ago


James L. White, who grew up in Mount Sterling and wrote the screenplay for the Oscar-winning 2004 Ray Charles biopic Ray, has died.Click to Continue »

Omni offers new pedestrian-friendly design ahead of public hearing - Biz Journal - Louisville 3 hours ago


Dallas-based Omni Hotel & Resorts on Monday submitted a redesign of its 30-story, $289 million hotel and apartment complex planned for Louisville's central business district.Company officials say they believe the design is more pedestrian and environmentally friendly. (See a slideshow of the new renderings above.)The new design was submitted two days ahead of a public hearing where the design of the project will get further review.Mary Ellen Wiederwohl, chief of Louisville Forward, Louisville-Jefferson…

Lawnmower accident kills member of Huber farm family - Kentucky.com 4 hours ago


Authorities say a lawnmower accident has killed a member of the family that owns Joe Huber's Family Farm and Restaurant.Click to Continue »

Beating drum the fastest, Kentuckian wins world title - Kentucky.com 4 hours ago


Braxton Burke is the world's fastest drummer. Burke, 21, a student at Alice Lloyd College, recently became world champion in the Battle of the Hands, held earlier this month in…Click to Continue »
Science News

Depression and personality disorders drive psych patients to euthanasi... - EurekaAlert 3 hours ago


Depression and personality disorders are the most common diagnoses among Belgian psychiatric patients requesting help to die, on the grounds of unbearable suffering, finds research published in the online journal BMJ Open.

Very early birth linked to introversion, neuroticism, and risk aversio... - EurekaAlert 3 hours ago


Babies born very premature or severely underweight are at heightened risk of becoming introverted, neurotic, and risk averse as adults, indicates research published online in the Archives of Disease in Childhood (Fetal & Neonatal Edition).

Placebo delivery method affects patient response - EurekaAlert 4 hours ago


Placebo controls, or supposedly ineffectual treatments, help to maintain blinding in evaluations of the effectiveness of medical treatments in clinical trials. It is unclear whether different placebo delivery methods yield different effects.

Clinical validation for LOXO-101 against TRK fusion cancer - EurekaAlert 4 hours ago


Published today in Cancer Discovery, first imaging studies conducted post-treatment, confirmed that stage IV patient's tumors had substantially regressed. With four months of treatment, additional CT scans demonstrated almost complete disappearance of the largest tumors.

Reshaping the solar spectrum to turn light to electricity - EurekaAlert 4 hours ago


Solar energy could be made cheaper if solar cells could be coaxed to generate more power. A huge gain in this direction has been made by a team of chemists at the University of California, Riverside that has found an ingenious way to make solar energy conversion more efficient. The researchers combined inorganic semiconductor nanocrystals with organic molecules to 'upconvert' photons in the visible and near-infrared regions of the solar spectrum.
Sports News

Phil: I could feel his hatred - CBS Sports NEW!


Phil: I could feel his hatred

Cardinals add NFL's first female assistant coach - CBS Sports NEW!


Cardinals add NFL's first female assistant coach

Kobe can play SF - CBS Sports 1 hour ago


Kobe can play SF

Jackson: I could feel his hatred - CBS Sports 1 hour ago


Jackson: I could feel his hatred

Chris Weidman: My goals have changed - I want to be the best of all ti... - FOX Sports 1 hour ago


Chris Weidman sat down with Elias Cepeda to talk about letting loose, staying sane, and making history.
Technology News

Someday your phone may stop an oncoming car - PC World NEW!


Self-driving cars will try to avoid robot pedestrians in a simulated city as part of an effort to make real-world streets safer.M-City, a test facility that the University of Michigan opened this month in Ann Arbor, packs a range of street configurations and road conditions into a 32-acre (13-hectare) facility for testing emerging automotive technologies. The site includes stoplights, traffic circles, gravel and brick roadways and movable building facades. It will play host to some of the testing for vehicle-to-pedestrian (V2P) detection systems that Verizon Communications hopes to turn into a commercial reality.V2P uses DSRC (Dedicated Short Range Communications), the same radios as vehicle-to-vehicle technology that could prevent crashes between cars that approach each other unexpectedly around a blind corner. In the pedestrian safety system, the smartphones people carry would talk to specialized radios in cars or even just to drivers' phones. Those wireless exchanges are part of a broader effort to prevent vehicle accidents that killed 30,000 people per year in the U.S., according to the National Highway Traffic Safety Administration (NHTSA). The agency estimates 14 percent of those accidents involve pedestrians.To read this article in full or to leave a comment, please click here

To see benefits, heath wearables must keep people engaged - PC World NEW!


Wearable devices could be key to improving health, caring for patients with chronic diseases and understanding the impact of treatments. But there's one snag: how do you get people to wear them?For all the hype around smartwatches and fitness bands, not everyone wants to walk around with a computer strapped to their body. Studies have shown that people who buy wearables often wear them for a few months and then toss them in a drawer and forget about them.For projects like President Barack Obama's Precision Medicine Initiative, that's a problem. So health experts got together at a conference in Boston Monday to decide what to do about it.To read this article in full or to leave a comment, please click here

NSA will lose access to 'historical' phone surveillence data Nov. 29 - PC World 1 hour ago


The U.S. National Security Agency will lose access to the bulk telephone records data it has collected at the end of November, the Office of the Director of National Intelligence announced Monday.Congress voted in June to rein in the NSAs mass collection of U.S. phone metadata, which includes information such as the timing and location of calls. The Foreign Intelligence Surveillance Court then gave the NSA 180 days to wind the program down.To read this article in full or to leave a comment, please click here

Samsung's new FreeSync monitor will wirelessly charge your phone, too - PC World 1 hour ago


Samsung Electronics thinks it can help unclutter your home with a monitor that can wirelessly charge smartphones and other mobile devices.The SE370 monitor will come in 23.6-inch and 27-inch formats and is the industry's first to have an integrated wireless charging station, the South Korean manufacturer said Monday.But your phone will have to support the Qi wireless charging standard, which was developed by the Wireless Power Consortium (WPC) and is supported by makers such as Samsung, Sony, LG, HTC and Huawei.The charging area is on the stand for the monitor, and an LED lights up when it's in use. The monitor has a 1920 x 1080 resolution and is optimized for video games, with richer black hues when it's in game mode. The screen will not distort graphics with stutter and lag and has a response time of 4 milliseconds, Samsung said. It also supports AMD's slick game-smoothing FreeSync technology, if you have a Radeon graphics card.To read this article in full or to leave a comment, please click here

Microsoft fixes crash-bug in Windows 10 just days before launch - PC World 2 hours ago


Microsoft appears to have patched a bug in Windows 10 that caused a key part of the OS to crash for some testers just two days before launch.The bug caused Windows Explorer to crash when users tried to remove an application or disable an enabled network interface using the Control Panel.Those affected should install the new security patch using Windows Update. The initial problem appears to have been caused by an update that Microsoft pushed out over the weekend to defend against a pair of security vulnerabilities and to improve Windows 10 overall. While the update was important for security reasons, it also meant that people accustomed to changing settings inside the Control Panel who were running the pre-release version of the operating system could have been in for a nasty surprise.To read this article in full or to leave a comment, please click here
US News

U.S. House Benghazi panel says State Dept. to hand over documents Tues... - Yahoo NEW!


The U.S. House of Representatives committee investigating the 2012 attacks on an American diplomatic compound in Benghazi, Libya, said on Monday the State Department has pledged to hand over 5,000 new pages of documents related to the probe. "The State Department has informed the Committee it will make a production of approximately 5,000 pages tomorrow - the second largest production the Committee has received and the largest since last summer," Republican Representative Trey Gowdy, the committee's chairman, said in a statement.

3 men charged with murder of teens in firebombing - Yahoo NEW!


LOS ANGELES (AP) — Three fugitives have been arrested and charged in connection with a firebombing that killed three teenagers at a tire shop in April.

Police chase suspect on Ben Franklin Bridge into Philadelphia - Yahoo NEW!


A police chase that began in Oaklyn, New Jersey went into Philadelphia back into New Jersey has returned to Philadelphia.

Boy Scouts of America end total ban on gay adults - AP NEW!


NEW YORK (AP) -- The Boy Scouts of America on Monday ended its blanket ban on gay adult leaders while allowing church-sponsored Scout units to maintain the exclusion for religious reasons....

Police chase in Camden County crosses over to Philly - Yahoo 1 hour ago


A police chase that began in Oaklyn, New Jersey went into Philadelphia is now back into New Jersey.
World News

Some bus lines halt runs in El Salvador's capital after 2 drivers kill... - Fox News 1 hour ago


Some buses in the capital of El Salvador have stopped running after two drivers were killed and rumors circulated that the Central American country's "Mara" street gangs planned to burn buses.

Greece launches bailout talks as Plan B details revealed - AP 4 hours ago


ATHENS, Greece (AP) -- Greece's government on Monday launched complex bailout negotiations with creditors, but faced rebuke following revelations that former finance minister, Yanis Varoufakis, formed a secret committee to plan for the possible conversion of euros into drachmas "at a drop of a hat."...

WHITE HOUSE NOTEBOOK: Barack, meet Lucy - AP 5 hours ago


ADDIS ABABA, Ethiopia (AP) -- President Barack Obama met an unexpected guest on the way to Monday night's state dinner at Ethiopia's National Palace - Lucy....

Saudi top diplomat tells EU official Iran still shows 'hostility' in r... - Fox News 5 hours ago


Saudi Arabia's top diplomat has told visiting EU foreign policy chief that Iran is still showing "hostility" toward countries in the region, following a landmark deal on curbing Tehran's nuclear program earlier this month.

Nepal police arrest 11 in suspected human sacrifice killing of boy - Fox News 5 hours ago


Police arrested 11 villagers in southwestern Nepal after finding the body of a boy with his throat slit, whom they believe was the victim of a human sacrifice.