Advertisement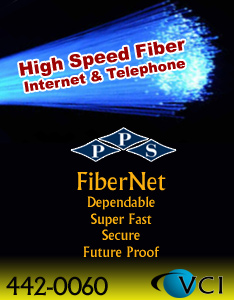 Current Weather Conditions in PADUCAH, KY - Updated Mar 03 2:05 PM

Sunny
62° F
(16° C)

| | |
| --- | --- |
| Wind: | Southwest at 8 mph |
| Pressure: | 30.07 inches |
| Humidity: | 33% |
| Dewpoint: | 33° F (00° C) |
| Notes: | |
5 Day Forecast for PADUCAH, KY - Updated Mar 03 12:04 PM
Today
Mar 03
Thu
Mar 04
Fri
Mar 05
Sat
Mar 06
Sun
Mar 07
Sunny

Sunny

Mocldy

Sunny

Sunny

Precip
Temp
00%
63°F
00%
38°F
00%
62°F
00%
36°F
00%
52°F
00%
32°F
00%
53°F
00%
32°F
00%
58°F
Precip
Temp
Most Popular News Headlines

Exhausted Texas ICU nurse says she's scared about an end to the state'... - CNN 9 hours ago


Brittany Smart has spent months tending to the Covid-19 patients who poured into Texas hospitals as the virus raged across the state -- and the country.

Buccaneers quarterback Tom Brady says he doesn't remember Lombardi Tro... - USA Today 7 hours ago


Buccaneers QB Tom Brady said he doesn't really remember his Lombardi Trophy toss that went viral during the team's Super Bowl boat parade last month     

In 'exceedingly rare' case, Iowa journalist is one of few still facing... - USA Today 8 hours ago


Des Moines Register reporter Andrea Sahouri was arrested while covering racial justice protests last summer.     

Enough vaccine for everyone by end of May, White House says; Senate ta... - USA Today 3 hours ago


The Senate is expected to begin debate today on the stimulus plan. Texas and Mississippi are dropping their mask mandates. Latest COVID-19 news.     

Airbase hosting US troops in Iraq targeted in rocket attack, coalition... - CNN 9 hours ago


An airbase hosting US, Iraqi and coalition forces in Iraq was targeted on Wednesday by at least 10 rockets, US coalition officials said.
Entertainment News

Best Shampoo For Colored Hair - EOnline NEW!


Love the look of fresh color but hate how quickly it fades? Try these shampoos for color-treated hair.[[ This is a content summary only. Visit my website for full links, other content, and more! ]]

Karl Soderlund, Sally Jessy Raphael's Husband, Dead at 90 - EOnline NEW!


Soderlund died from complications due to Alzheimer's disease.[[ This is a content summary only. Visit my website for full links, other content, and more! ]]

The Best Diaper Bag That Is Chic and Functional -- LeSportsac, Hersche... - EOnline NEW!


Shop stylish diaper bags that busy moms won't mind carrying.[[ This is a content summary only. Visit my website for full links, other content, and more! ]]

'AGT': Daredevil Annaliese Nock Terrifies Judges With Wheel of Death S... - EOnline 1 hour ago


'AGT' returned on Tuesday with live shows from Universal Studios Hollywood.[[ This is a content summary only. Visit my website for full links, other content, and more! ]]

Justin Hartley's Ex-Wife and Daughter Support Him As Chrishell Stause ... - EOnline 2 hours ago


The actor is getting some support from his ex-wife, Lindsay Hartley, and daughter, Bella.[[ This is a content summary only. Visit my website for full links, other content, and more! ]]
Financial News

: Lyft stock surges toward highest prices since 2019 after best week f... - Market Watch 1 hour ago


In the best sign yet of a recovery in ride hailing, Lyft Inc. said late Tuesday that it saw its largest volume of rides since March 2020 last week, sending its shares toward new heights in Wednesday trading.

The Wall Street Journal: Parler files new lawsuit against Amazon, alle... - Market Watch 1 hour ago


Parler LLC has filed a new lawsuit against Amazon.com Inc. as the company continues its dispute with the tech giant for ending web-hosting services for the social network.

Lawrence A. Cunningham's Quality Investing: Quality shareholders were ... - Market Watch 1 hour ago


ESG principles reflect long-term, company-specific thinking and shareholder interests.

Market Snapshot: Dow joins stock market slide as Beige Book shows only... - Market Watch 1 hour ago


U.S. stocks lost altitude Wednesday afternoon, after the Federal Reserve's Beige Book survey showed only a modest expansion of economic activity from January to mid-February.

Economic Report: Fed's Beige Book finds only modest improvement in e... - Market Watch 1 hour ago


U.S. economic activity expanded modesty from January until mid-February, according to the Federal Reserve's latest report on economic conditions known as the Beige Book.
Health News

When should patients with dementia receive palliative care? - Eureka Alert 20 hours ago


(Wiley) Patients with dementia may benefit from being referred to specialist palliative care--a branch of medicine that focuses on optimizing quality of life and providing relief from symptoms--but who should be referred, and when? A recent analysis of published studies on the topic found a lack of consensus regarding referral criteria for palliative care in patients with dementia. The results are published in the Journal of the American Geriatrics Society.

Opioid overdose reduced in patients taking buprenorphine - Eureka Alert 20 hours ago


(Washington University School of Medicine) The drug buprenorphine is an effective treatment for opioid use disorder, but many who misuse opioids also take benzodiazepines -- drugs that treat anxiety and similar conditions. Many treatment centers hesitate to treat patients addicted to opioids who also take benzodiazepines. Researchers at Washington University School of Medicine in St. Louis studied overdose risk in people taking buprenorphine and found that the drug lowered risk, even in people taking benzodiazepines.

Stroke risk highest among American Indian people, with or without AFib... - Eureka Alert 20 hours ago


(American Heart Association) An analysis of data for nearly 17 million people treated at hospitals in California showed that American Indian adults had a 47% higher risk of having a non-bleeding stroke when compared with people from all other racial and ethnic groups.That increased risk was present among American Indian individuals regardless of whether they also had atrial fibrillation, which is known to raise stroke risk.

New York State's hospital nurse staffing legislation predicted to sav... - Eureka Alert 20 hours ago


(University of Pennsylvania School of Nursing) According to a new study published in Medical Care, improving hospital nurse staffing as proposed in pending legislation in New York state would likely save lives. The cost of improving nurse staffing would be offset by savings achieved by reducing hospital readmissions and length of hospital stays.

Women with type 1 diabetes experience a shorter reproductive period - Eureka Alert 20 hours ago


(The North American Menopause Society (NAMS)) CLEVELAND, Ohio (March 3, 2021)--The length of the female reproductive period (the time from the onset of menses to the final menstrual period) has important health implications. A new study compared the length of reproductive periods for women with type 1 diabetes with women without diabetes to confirm the effect diabetes has on the female reproductive system. Study results are published online today in Menopause, the journal of The North American Menopause Society (NAMS).
Regional News

Funeral arrangements set for former WPSD sports director Larry McIntos... - WPSD 1 hour ago


The funeral for former WPSD sports director Larry McIntosh will be held Thursday in Mayfield, Kentucky. McIntosh died Monday at the age of 81.

McCracken County leaders want to lead the nation on countering the Con... - WPSD 3 hours ago


Local leaders raising money for the unity design $11,000 more to go before they can commission its placement on a local water tower. They say it will counter the racist message associated with the Confederate flag.

Local daycare says returning to regular group size will not help its f... - WPSD 3 hours ago


While the state of Kentucky will allow child care facilities to increase capacity later this month, one local daycare says it won't be able to welcome more kids just yet.

Local gym shares how its preparing to increase capacity after governor... - WPSD 3 hours ago


The Gym in Paducah is pretty spaced out 50% capacity. On Friday, they'll open up to 60%.

Kentucky Gov. Andy Beshear assesses flood damage from the skies - WPSD 3 hours ago


After issuing a state of emergency across the commonwealth, Kentucky Gov. Andy Beshear flew into the Local 6 area Tuesday to look at some of the major flood damage in Calloway County.
Science News

New 'Eyewear' to Deepen the View of NASA's Roman Space Telescope... - NASA 5 hours ago


Portal origin URL: New 'Eyewear' to Deepen the View of NASA's Roman Space Telescope Portal origin nid: 468738Published: Wednesday, March 3, 2021 - 10:00Featured (stick to top of list): noPortal text teaser: NASA's Nancy Grace Roman Space Telescope will be able to explore even more cosmic questions, thanks to a new near-infrared filter. The upgrade will allow the observatory to see longer wavelengths of light, opening up exciting new opportunities for discoveries from the edge of our solar system to the farthest reaches of space.Portal image: Roman spacecraft

NASA's James Webb Space Telescope Completes Final Functional Tests t... - NASA 4 hours ago


Portal origin URL: NASA's James Webb Space Telescope Completes Final Functional Tests to Prepare for LaunchPortal origin nid: 468743Published: Monday, March 1, 2021 - 11:45Featured (stick to top of list): noPortal text teaser: Testing teams successfully completed two important milestones that confirmed the observatory's internal electronics are all functioning as intended, and that the spacecraft and its four scientific instruments can send and receive data properly through the same network they will use in space.Portal image: James Webb Space Telescope's mirrors

Langley Scientist Participates in Arizona SciTech Panel Discussion - NASA 20 hours ago


Marilé Colón Robles, a project scientist for NASA's GLOBE Clouds citizen science program, participated in a recent virtual panel discussion on Hispanic leaders in science and space as part of the 2021 Arizona SciTech Festival.News Article Type: Homepage ArticlesPublished: Friday, February 26, 2021 - 19:44

Become one of NASA's Next Generation of Scientists - NASA 5 hours ago


Ask any scientist or researcher when they first became interested in their profession, and many will say it was while they were in high school. NASA is capitalizing on this by growing the nation's next generation of scientists while they are rising juniors and seniors. GeneLab for High Schools, or GL4HS, is an intensive four-week program, sponsored by NASA's Biological and Physical Sciences Division and managed by the agency's Ames Research Center.Where else in the world would students have the opportunity to learn about such topics as space biology omics-based research, bioinformatics, computational biology methods, and team experiments, while acquiring advanced proposal writing and oral presentation skills, all taught by university professors, industry experts, and past and present astronauts?"This is a competitive program," notes Sigrid Reinsch, the director of education and outreach for NASA's Space Biology Program. "GL4HS is a great opportunity for students of various backgrounds to learn about space biology and engage with their peers across the country. Students are chosen based on their academic records, reference letters, and their personal statements. We want them to tell us why they want to enroll, why they're interested in advanced biology, and how the program may contribute to their career goals, as opposed to someone who's just seeking to get another notch on their college application."Once enrolled, students form teams and pick topics to study and present. The whimsy of their team names belies the heady biology they'll present at the end of the course. Some examples from the 2020 Class:Team The Migh-T Cells: The Effects of Spaceflight-induced Oxidative Stress on Apoptotic Pathways and Aging in the Murine Thymus;Team Epic-Dermis: Microgravity Effects on Dermal Thickness: An Investigation into Collagen Thickness;Team The Bronchial Bros: Blood Clots in the Lung: The Role of Spaceflight in Altering Vascular Tone and Increasing Risk of Thrombosis;Team Liveration: The Role of Pyruvate Dehydrogenase Kinase 4 (Pdk4) in Liver Lipotoxic and Repair Pathways during Spaceflight; and,Team The Gutsy Girls: The Effects of Spaceflight on Innate Immunity of the Gut: The Role of Angiopoietin-4The program's lead instructor is Elizabeth Blaber of Rensselaer Polytechnic Institute, who founded the program when she worked at Ames. One of her observations is what her students say they get out of the program: "Yes, they learn a lot of content, a lot of biology, but what they really rave about is the people they get to meet. All the different scientists, the astronauts, all of them with different backgrounds, and all of them willing to share their experiences with the students. It's almost like a networking opportunity for their future careers."When GeneLab for High Schools began, it was an in-person program whose enrollment was confined primarily to students in the San Francisco Bay Area – those who could commute to Ames on a daily basis. The pandemic changed that, and the 2020 program was held virtually. The silver lining was the program could become more inclusive. In fact, last year's class was composed of 15 students from diverse backgrounds in five states: California, Illinois, Colorado, Virginia and Texas. In addition, four biology instructors were selected to attend the program and learn how course components could be implemented in their classrooms. The program will continue to be virtual for 2021, and only a computer and internet access is needed for students and teachers to participate.Samrawit Gebre is the deputy project manager for the GeneLab Data System at NASA. She sums up the experience students get from the program this way: "It's fun. It's hard. You get to network with astronauts. You learn presentation skills you'll use for the rest of your life. And you're taught by some of the most amazing teachers in the country. When I explain the program to other scientists, the most common response I get is: 'I wish this program had been around when I was in high school.' That says a lot."Student applications to the 2021 GeneLab program this summer will be accepted until March 1, 2021, and can be found here: https://gl4hsapp.com.Teachers who wish to attend this program are also invited to apply here:arc-gl4hs@mail.nasa.gov.The GeneLab for High Schools program is proudly supported by NASA's Biological and Physical Sciences (BPS) Division as part of its mission to pioneer scientific discovery and enable exploration. To learn more about BPS research initiatives, go to: https://science.nasa.gov/biological-physical.News Article Type: Homepage ArticlesPublished: Friday, February 26, 2021 - 10:22

Comet Makes a Pit Stop Near Jupiter's Asteroids - NASA 3 hours ago


Portal origin URL: Comet Makes a Pit Stop Near Jupiter's AsteroidsPortal origin nid: 468640Published: Thursday, February 25, 2021 - 12:00Featured (stick to top of list): noPortal text teaser: After traveling several billion miles toward the Sun, a wayward young comet-like object orbiting among the giant planets has found a temporary parking place along the way.Portal image: A wayward object took a rest stop in a field of captured asteroids.
Sports News

Wolves rookie Anthony Edwards chosen for Rising Stars Team USA roster - FOX Sports NEW!


Minnesota Timberwolves rookie Anthony Edwards has been named to the 2021 NBA Rising Stars Team USA roster.

Colin Cowherd: I don't understand the rush to get Tom Brady out ... - FOX Sports 3 hours ago


Tom Brady shares to James Corden that after the Super Bowl victory, his wife Gisele Bündchen, asked quote 'what more do you have to prove?' Colin Cowherd defends the Tampa Bay Buccaneers quarterback and discusses why Brady should not retire anytime soon.

Colin Cowherd: J.J. Watt knows he can win a Super Bowl with Kyler Murr... - FOX Sports 3 hours ago


J.J. Watt has signed with the Arizona Cardinals, and a big part of that decision appears to be their quarterback Kyler Murray. Colin Cowherd lays out why he believes Murray has the talent to take the Cardinals to the Super Bowl.

Skip Bayless reacts to Tom Brady's post-Super Bowl call with QB ... - FOX Sports 3 hours ago


Tom Brady joked with James Corden about his infamous Lombardi Trophy toss but is still keeping Bill Belichick's 'no days off' mantra. Tampa Bay Buccaneers quarterback coach Clyde Christensen said the 43-year-old quarterback called him after the Super Bowl victory to discuss next season, saying quote 'I think we can really be better next year.' Skip Bayless discusses Brady's post-victory decision and if he can win his 8th ring next season.

Spring training off to solid start for Brewers' Yelich - FOX Sports 3 hours ago


Former NL MVP Christian Yelich made his 2021 Cactus League debut Tuesday against Oakland.
Technology News

Google Chrome will replace third-party cookies with tracking that's le... - PC World 9 hours ago


Google has pledged to crack down on third-party cookies in its Chrome browser for over a year now, taking progressive steps to weed out the code that collects data about you and shares it with the site you're visiting. Cookies can be helpful in storing your user name and password, or saving your shopping cart; but they can also be used to serve up ads as you browse, making it feel creepily like someone knows what you're looking for now—or what you looked for last week.On Wednesday the company made a further commitment to privacy by saying it won't replace cookies with alternative methods of tracking users in Chrome. "We don't believe these solutions will meet rising consumer expectations for privacy, nor will they stand up to rapidly evolving regulatory restrictions, and therefore aren't a sustainable long term investment," Google's David Temkin, the director of product management for ads, privacy and trust, wrote in a blog post. "Instead, our web products will be powered by privacy-preserving APIs which prevent individual tracking while still delivering results for advertisers and publishers."To read this article in full, please click here

Brave Search is a privacy-first search engine - PC World 10 hours ago


Browser privacy is a big deal, as Google and other companies use your search data to serve you ads while you surf the web. While most users accept that tradeoff, others who believe strongly in maintaining their own data privacy. If you're one of these, Brave Software can help: it's launching a search engine to compete with Google and Bing, with privacy as its first priority.Brave is buying Tailcat, an open search engine, and will add it to what it's calling Brave Search, a forthcoming search engine. The difference between Google, Bing, and Brave Search is twofold: Brave won't collect IP addresses or use personally identifiable information to improve search result; and it will collect its own, independent search index.To read this article in full, please click here

AMD's $479 Radeon RX 6700 XT targets silky-smooth 1440p gaming - PC World 12 hours ago


AMD's new $479 Radeon RX 6700 XT graphics card will target gamers who want to play at 1440p with max settings but its best feature may be that it'll be available in "significantly" higher volumes than Radeon RX 6800 GPUs were at launch, the company said Wednesday morning. AMD also announced that its performance-boosting Smart Access Memory technology will be coming to Ryzen 3000 processors.But the star of the show was the Radeon RX 6700 XT, which features 40 compute units, a game clock of 2,424MHz, 96MB of AMD's radical Infinity Cache, a 230 watt power rating, and an ample 12GB of GDDR6 memory. AMD is especially touting that massive memory buffer to differentiate the Radeon RX 5700 XT from its rivals when they go on sale on March 18.To read this article in full, please click here

Hands on: Samsung Galaxy SmartTags shine most within the SmartThings e... - PC World 17 hours ago


Samsung Galaxy SmartTags have entered a market already dominated by the third-party Tile tracker, and possibly about to be disrupted by the rumored circular AirTags from Apple. Can Samsung use the strength of its own Smart Things ecosystem to become a player? We tried them with a Samsung Galaxy S21 to find out.Similar to Tile Bluetooth trackers, Samsung Galaxy SmartTags work by attaching to a keychain and using Bluetooth and the larger Galaxy Find Network to locate lost items, whether they fell under the couch or were left in your last Lyft driver's car.The $30 tag itself is very Tile-like, with a somewhat thick, black "squircle" design, and a small hole in the corner for a keychain or clip. It almost seems like Samsung went out of its way to make it unremarkable.To read this article in full, please click here

Samsung Galaxy Buds Pro review: A little bit of everything - PC World 17 hours ago


Priced at just $199.99, the Samsung Galaxy Buds Pro are worthy options for Samsung-focused Android users who want a little bit of everything packed into their wireless earbuds, whether it's attractive audio performance, excellent waterproofing, a comfortable fit, or active noise cancellation. With their unique voice detection feature and impressive waterproofing, they even manage to come out ahead of other earbuds aimed at a similarly wide market. Unfortunately, you'll need to be fully committed to the Samsung ecosystem if you want to get the most out of them, but their versatility makes them a solid choice for anyone with an Android device.The right lookThey certainly look good. Elements of both the Galaxy Buds Plus and the Galaxy Buds Live reveal themselves in the design, and I consistently found myself admiring the glossy exterior. But I most appreciate them for the many times when I barely noticed them at all. They don't protrude from my ears as much as Samsung's previous efforts, and I was able to find a perfect fit among the three silicone tips that come in the box.To read this article in full, please click here
US News

$1,400 checks in COVID-19 relief bill would phase out at $80,000 inste... - USA Today 1 hour ago


The House's version of the bill phased coronavirus relief checks out at $100,000 of income.     

'Highly misleading at best': Dale reacts to Pence's op-ed - CNN 1 hour ago


CNN's Daniel Dale fact-checks claims former Vice President Mike Pence made in an op-ed, where he alleges that there were "voting irregularities" that took place during the 2020 US election.

Buckingham Palace to investigate allegations that Meghan, Duchess of S... - CNN 1 hour ago


Buckingham Palace said Wednesday it would investigate allegations that Meghan, the Duchess of Sussex, bullied several staff members after a British media report cited unnamed royal aides saying a complaint had been made against her in 2018.

'Seconds mattered': While Capitol under siege, DC National Guard waite... - USA Today 1 hour ago


The commander of the D.C. National Guard said a delay in response during the Capitol riot was markedly different from the deployment to George Floyd protests last summer.     

Pipe bomb found at Iowa polling location for local election - CNN 1 hour ago


A live pipe bomb was found at an Iowa community center serving as a polling place for a special election on Tuesday morning, Ankeny Police confirmed in a statement.
World News

ICC to investigate alleged war crimes by Israel and Hamas - CNN 3 hours ago


The chief prosecutor at the International Criminal Court (ICC) announced plans for a formal investigation into alleged war crimes by Israel in the Palestinian territories, prompting an angry response from Israeli leaders. Alleged war crimes by Palestinian militant groups like Hamas will also be investigated. The investigation will look at events in the territories from June 13, 2014 onwards. CNN's Sam Kiley reports.

How the UK failed to impose an effective quarantine system - CNN 9 hours ago



Your front row seat at Paris Fashion Week - CNN 12 hours ago


While the novel coronavirus was the talk of the town in Paris during the womenswear shows this time last year, nobody could have predicted that it would continue to define fashion's seasonal calendar twelve months later.

Inside a German vaccination center amid sluggish rollout - CNN 13 hours ago


Germany has seen Covid-19 cases rise again amid the spread of more aggressive coronavirus variants and a sluggish start to the vaccination drive. CNN's Frederik Pleitgen reports.

Fight erupts over Myanmar's seat at UN - CNN NEW!


The fight for control of Myanmar has now officially arrived at the United Nations.



e-Tel, LLC
1515 Broadway Paducah, KY 42001
270-442-0060 / 800-755-1239
© 1995 - 2021 e-tel, LLC. All Rights Reserved.