Advertisement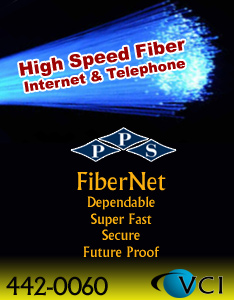 Current Weather Conditions in PADUCAH, KY - Updated May 01 1:05 AM

Cloudy
62° F
(16° C)

| | |
| --- | --- |
| Wind: | Calm |
| Pressure: | 29.86 inches |
| Humidity: | 93% |
| Dewpoint: | 60° F (15° C) |
| Notes: | |

Tonight
Mostly Cloudy With A 40 Percent Chance Of Showers And Thunderstorms. Lows In The Lower 60s. South Winds Around 5 Mph.

5 Day Forecast for PADUCAH, KY - Updated May 01 12:04 AM
Sunday
May 01
Monday
May 02
Tuesday
May 03
Wednesday
May 04
Thursday
May 05

Thunderstorms


Mostly Cloudy


Partly Cloudy


Sunny


Sunny

Precip
Temp
50%
77°F
30%
55°F
30%
68°F
30%
50°F
20%
67°F
10%
50°F
10%
71°F
10%
49°F
10%
67°F
Precip
Temp
Most Popular News Headlines

Obama out: President takes last shots at official Washington - AP NEW!


WASHINGTON (AP) -- Even though President Barack Obama and his wife can't wait to get out of the White House, being a lame duck can hurt a guy....

Iraqi protesters pour into heavily fortified Green Zone, storm parliam... - Fox News NEW!


Anti-government protesters tore down walls and poured into the Iraqi capital's heavily fortified Green Zone on Saturday, where they stormed parliament in a major escalation of a political crisis that has simmered for months.

Detroit schools can't meet payroll after June 30 - Yahoo NEW!


Steven Rhodes, a former federal bankruptcy judge, said that $48.7 million in supplemental funding approved by the Michigan legislature last month would allow paychecks for all employees only through the end of June. Without passage of the reform package, "there will be no funds available to pay any of our employees — those teachers on a 26-pay cycle included," Rhodes, who began running the district in March, said in an emailed statement. Rhodes's statement was first reported by the Detroit News.

China's April manufacturing activity weaker than expected - Yahoo NEW!


BEIJING (AP) — China's manufacturing activity was weaker than expected in April, according to a survey by an industry group.

White-hot Aldridge, Spurs embarrass Thunder in Game 1 rout - FOX Sports NEW!


LaMarcus Aldridge had 38 points and the San Antonio Spurs dismantled the Oklahoma City Thunder 124-92 on Saturday night, never trailing in Game 1 of the second-round series.
Entertainment News

Leaving Dublin: Sing Street Premieres - Huffington Post NEW!


The essential ingredients in John Carney's films: music and heart -- see Once (2007) and Begin Again (2013)-- bubble up in ample supply in his new one, Sing Street. The movie had its premiere Tuesday night at Metrograph, a new old space on Ludlow and Canal, just around the corner from necktie designer Alexander Olch's chic boutique on Orchard. Metrograph is Olch's place too: he's combining his love of movies with his awesome garment-making skills. There, Courtney Love, Rudy Guiliani, Terry George, Paul Haggis, and many others picked up their popcorn and pop and planted themselves in the plush chairs for the screening. The seating seems kind of free form, yet perfect for viewing Sing Street, a coming of age tale sure to be a hit, with the most appealing and talented characters this side of Richard Linklater's Everybody Wants Some!! Set in Dublin, 1985, Cosmo (Ferdia Walsh-Peelo), a nerd bullied and beat up in a new school, forms a band to impress a gorgeous brunette, Raphina (Lucy Boynton). His older brother Brendan (Jack Reynor), a wasted soul who is also music savvy, dispenses wisdom of all sorts as older brothers do. Cosmo's band features Eamon (Mark McKenna), a rabbit-loving musician-of-all-trades, and you cannot help thinking of that Liverpool band begun decades ago, even though their music veers closer to Duran Duran. At Hotel Indigo north on Ludlow, everyone gathered on the 14th floor to drink, chat, munch, check out the view, and listen to Ferdia Walsh-Peelo and Mark McKenna on guitars singing songs from Sing Street. Lucy Boynton, now a blond, floated by, just as she does in the video made of their act in the film. She's a beautiful tease. At 16, Walsh-Peelo is hardly a nerd. He said it was easy to play down, harder to be sophisticated. Jack Reynor was there too. He said director John Carney allowed him to improvise his role. His Brendan gets left behind as he enables the others to flee in a boat on choppy waters, and we fantasized his future, after the film's inspiring end: he too would get to leave Dublin. A version of this post also appears on Gossip Central. -- This feed and its contents are the property of The Huffington Post, and use is subject to our terms. It may be used for personal consumption, but may not be distributed on a website.

Fighting Stigma: Why the Depiction of Illness Matters - Huffington Post NEW!


The media collectively wields an important power to impact public perception of illnesses like HIV / AIDS and depression. According to an American Trends Panel, 61% of Millennials use Facebook as their primary news source. Social media expands the reach of lifesaving information and support by connecting people with people. Conversely, a lack of understanding can spread misinformation and fear of underserved and vulnerable communities. This is exacerbated by the confusion among the general public about the difference between HIV and AIDS. During the AIDS epidemic of the 80s and 90s, high profile figures like Rock Hudson and Magic Johnson brought public social awareness of HIV and AIDS. Magic Johnson demonstrated that AIDS was not a disease limited to a single demographic, and sparked a national conversation as a result. Former President Bill Clinton once said, "We live in a completely interdependent world, which simply means we can not escape each other. How we respond to AIDS depends, in part, on whether we understand this interdependence. It is not someone else's problem. This is everybody's problem." In a not so distant past, HIV / AIDS was still viewed as a death sentence. Sufferers were misunderstood and ostracized. This type of media-driven stigma is damaging and it still hasn't ended completely. We've learned a lot about this illness in the past 30 years and HIV infection rates are declining. If that trend is going to continue, we need to remember that reinforcing stigmas negatively impacts vulnerable individuals by discouraging them from seeking help or treatment. Films like Rent offer a glimpse of the humanity behind the illness. Mental illness is subject to stigma as well. It's not uncommon to see tropes like the "shell-shocked veteran," based upon the real world struggles of post-traumatic stress disorder. This trope is over-exaggerated and diminishes the impact it has on sufferers in the process. There's another damaging misrepresentation that depression sufferers are making things up, are just plain sad, or that they can miraculously recover if only they'd just smile. It's common to see horror movie villains in television and film portrayed as a mentally disturbed maniacs whose fluctuating moods cause them to commit unspeakable horrors. Similarly, perpetrators of mass shootings and violence are quickly assigned the narrative of suffering from mental illness. Despite these high-profile crimes, studies indicate that people with mental illnesses are more likely to be the victims of violence than to be violent themselves. Sufferers of mental illness are 10 times more likely to be victims of violent crime than the general population. Stigmas are hurtful and damaging, but we can move past them. Educating the general public is the only way to get to a place of understanding without judgment. The most important thing that I've learned is that we need to have more empathy for other people. We all suffer from vastly limited perspectives. Having empathy and asking the important questions is the only way to widen our view and see each other for the authentic people we are. Representing illness with humanity and honesty is important because depictions directly impact the perception of people suffering from these illnesses. Jarune Uwujaren highlights this in her article "Mental Illness: How the Media Contributes To Its Stigma" for Everyday Feminism. Jarune writes, "Television shows depict being the victim of violence as more desirable than being mentally ill. Because the media is meant to entertain, depictions of the mentally ill are sensationalized." She goes on to describe the myths surrounding mental illnesses and how they are sometimes simultaneously depicted as violent, insane, beyond help, or somehow creative geniuses. Ultimately these are all exploitive, because they contort the human element to serve the ulterior motive of entertainment. A notable example is the film Sucker Punch, where the cast is primarily comprised of women locked inside a mental health institution that fantasize about violently killing their abusive captors. The truth about mental illness is far different from these sensationalized depictions. Mentally ill people aren't all broken shells, nor are they violent psychopaths ripe for entertaining tropes. Similarly, men and women suffering from HIV and AIDS aren't the druggies and deviants they're often made out to be. People are people, and it's easy to forget that. 350 million individuals of all ages suffer from depression globally - it's the leading cause of disability worldwide. 38.7 million people are living with HIV worldwide. Chances are likely that you personally know multiple individuals who suffer from one of these or other illnesses. Imagine that your friend or family member is among them. How would you want them to be treated?   -- This feed and its contents are the property of The Huffington Post, and use is subject to our terms. It may be used for personal consumption, but may not be distributed on a website.

Judge Rules Katy Perry Can Buy Historic Former Los Angeles Convent - Huffington Post NEW!


Pop star Katy Perry will get her chance to live in a former Roman Catholic convent after a judge on Wednesday invalidated the property's sale by five nuns to a restaurateur. The case had pitted Perry, daughter of Protestant pastors and one of the top-selling pop stars in the world, and the archdiocese against the Sisters of the Immaculate Heart of Mary. The nuns, all aged between late 70s and late 80s, once lived in the convent and two of them wanted to sell it to Los Angeles restaurateur Dana Hollister. The archdiocese filed a lawsuit last June, arguing that the two nuns did not have the authority to sell the property to Hollister. Los Angeles Superior Court Judge Stephanie Bowick approved the archdiocese's motion to block the sale to Hollister, voiding the purchase documents and deed. She said the nuns did not have the authority to sell the property and that even if they had, they did not properly validate the transaction. Representatives for Hollister did not reply to requests for comment. The archdiocese said it was "gratified" by Bowick's ruling in a statement, and added that it was still under contract to sell the convent to Perry. "The Archdiocese was forced to take legal action to protect all the five sisters from being taken advantage of by the Dana Hollister transaction," it said, adding that it will continue to provide care for the nuns. Perry, who rose to fame with the hit song "I Kissed a Girl," offered to buy the 8-acre (3-hectare) Roman Villa-style property for $14.5 million. The nuns had rebuffed the 31-year-old performer, accepting a competing $15.5 million bid from Hollister, who wanted to convert the former convent into a hotel. Attorney John Scholnick, who represents two of the five nuns, told Reuters he was "disappointed," but emphasized that the ruling only invalidated the sale to Hollister and did not authorize the sale to Perry. He said there could be an option for an appeal. -- This feed and its contents are the property of The Huffington Post, and use is subject to our terms. It may be used for personal consumption, but may not be distributed on a website.

The Jungle Book - Huffington Post NEW!


Start the great debate right now. Is The Jungle Book the best kid's action film ever made? Possibly. Expect to hear both sides of that argument waged by millions over lattes at Starbucks after they exit theaters. Performances. Direction. Script. Production Elements. Special effects. They all blend together seamlessly into a visual wonder and an emotionally satisfying drama. (Photo courtesy of Disney Studios) Neel Sethi stars in The Jungle Book. British author Rudyard Kipling, who was born in Bombay, wrote the original children's book back in 1894 and set it in India. The essential storyline involves a kid raised in the jungle by animals who could converse with him. In 1967, Disney adapted Kipling's tale into an animated feature film directed by Wolfgang Reitherman (101 Dalmatians), adding songs, like the popular "The Bare Necessities." Nearly five decades later, with a dazzling array of special effects technology at hand, director Jon Favreau (Iron Man) assembles a top notch tech crew, a brilliant cast and uses the imaginative plotting and dialogue from a screenplay by Justin Marks to craft the ultimate kids' fantasy adventure film. Mowgli (Neel Sethi) is a man-cub raised by wolves. His protective mom is Raksha (Lupita Nyong'o, 12 Years a Slave) and his father Akela (Giancarlo Esposito, Breaking Bad) is the leader of the pack. Mowgli was brought to the wolves years ago, as a foundling, by the panther Bagheera (Ben Kingsley, Gandhi), who remains his mentor. When the animals in the jungle gather at a popular lake, seeking water, they encounter a nearly dry sand bed, the result of a severe drought. During these times, the code of the Peace Rock rules: Animals who gather here, must act peacefully. It is the first time Mowgli is exposed to other creatures and he is keenly aware that he is different. One angry cat won't play nice in the sandbox. It's a rogue, one-eyed tiger named Shere Khan (Idris Elba). He smells the scent of a man, his archenemy, and swears one day he will kill Mowgli. Akela comes to the man-cub's defense, but a threat is issued that could spell doom for the wolves. To avert a massacre, Bagheera is determined to guide Mowgli back to human territory, where the boy belongs. Back to the people who have the power of the "Red Flower," fire. Nothing involving their sojourn goes right. Mowgli meets a selfish bear (Bill Murray) and a menacing gigantic ape (Christopher Walken). Meanwhile, the tiger is relentless. Who can stop him? Legend has it that if they stick together, they can: "The strength of the wolf is the pack. And the strength of the pack is the wolf." It's a fantasy story, but everything looks real. The trees, rivers, mountains. The birds, reptiles, mammals. The fights, chases, stampedes. An opening scene with Mowgli running through the jungle seemingly being chased by a monster is electric. You know from the very beginning that the tech crew and director know how to ratchet up the action to very compelling levels. And when the action scenes take a break, the viewer is left with scene after scene of eye candy. Many viewers will claim their favorite adventure sequence. One scene in particular stands out: Shere Khan stalks Mowgli. The boy is chased into a deep riverbed, with the tiger on a bank above. Just as you think this is the end, a herd of water buffalo appears galloping through a trickle of water. They camouflage the son of the jungle, he climbs on one, and they run off into the distance. The riverbed is a deep chocolate brown and so are the animals. It is an indelible image. Kind critics won't mention where this film was shot. It is up to the audience to discover where the big-branched trees exist, the ancient monkey city is staged and the steep cliff that Baloo and Bagheera climb looms. When viewers find out the exact locations, they will go into shock. An A-team of special effects wizards deserves applause: Visual effects supervisors Rob Legato (Avatar), Adam Valdez (Maleficent) and Dan Lemmon (The Lord of the Rings: The Return of the King). The visual effects producer is Joyce Cox (Men in Black 3) and the film's animation supervisor is Andy Jones (Avatar). The tech team kicks ass too: Bill Pope (The Matrix) director of photography, Christopher Glass production designer, Mark Livolsi (The Judge) editor, and Laura Jean Shannon (Elf) costume designer. Neel Seth is the glue that holds the performances together. He's a likable kid-next-door type who is both inquisitive and endearing. You don't want his Mowgli to suffer. On the other hand Idris Elba, as the ferocious tiger does more in a growl and a gravely voice than most actors do when their entire body is on screen. Damn, Shere Khan is evil incarnate. Bill Murray doesn't have to stretch much to play the affable, manipulative bear. Lupita Nyong'o is perfect as the mother wolf; ditto Kingsley as the sage panther. There are two scenes that are nods to the 1967 animated movie that involve characters breaking into song. Mowgli riding on Baloo's belly as they float down a river singing "Bare Necessities" and Walken as King Louie breaking out in a show tune. These scenes, though they show homage to the first movie, take away from the drama of this movie. Jon Favreau turns out his finest piece of direction ever with this interpretation of a centuries old story. And the script by Justin Marks builds to a more than worthy climax. Debates will rage about this kids pic's place in film history. Is it the best, or one of the best? That's the kind of a conversation that will thrill the team behind The Jungle Book. Visit NNPA News Wire Film Critic Dwight Brown at DwightBrownInk.com. -- This feed and its contents are the property of The Huffington Post, and use is subject to our terms. It may be used for personal consumption, but may not be distributed on a website.

Why You Should Be Watching Wynonna Earp: An Interview With the Cast an... - Huffington Post NEW!


It's time to enter Wynonna Earp, Syfy's latest small-screen venture, based on the comic book of the same name from IDW Publishing. Emily Andras (Lost Girl, Killjoys) serves as the showrunner of the show while also sharing writing credits with Beau Smith, the creator/writer of the said comic book. People love putting labels in everything, so I'm going to make this easier for you. It is a sci-fi show. But let me explain. It's not Buffy The Vampire Slayer. It's not Supernatural and no, it's not Justified. Sure, it has similarities with all of them. However, the thing is here, we have smart humor tangled up with Wild West elements in the mix which makes Wynonna Earp a lovely surprise amidst the plethora of american TV shows. Granted, if you love the aforementioned classics, it's most likely you're going to enjoy diving into Wynonna's world. But having watched the first three episodes of Wynonna Earp, I can tell the show keeps showing glimpses of originality and it deserves to stand on its own feet. Kicking off in true southern gothic fashion with a powerful opening credits track, Wynonna Earp opens as it means to go on, with a female strong lead who (hallelujah!) is not a damsel in distress and an impressive supporting cast which is kind of a rare thing to come across nowadays. Front and center, we meet Wynonna (Melanie Scrofano), who spent her adolescence in and out of juvie, following the death of her father, Wyatt Earp, and the disappearance of her older sister Willa. Wynonna unwillingly returns to her hometown called "Purgatory" for the funeral of her uncle. However, since every hero needs some sort of motivation to exceed their own self, Wynonna finds hers after a triggering series of events push her to claim her birthright -- inheriting Wyatt Earp's mythic abilities and his Colt .45 pistol gun, Peacemaker. What for? To put in the ground the 77 outlaws her father killed that have now returned in town as demons. Scrofano is absolutely fantastic in the role of the demon-slaying gunslinger, nailing Wynonna's mix of eye-rolling cynicism and hard-worn courage. She also delivers a bunch of Wynonna's lines with such a wit that all of them sound like readymade catchphrases. Thankfully, Wynonna is not alone in her adventurous quest. She is joined by her sister, Waverly (Dominique Provost-Chalkley), whose knowledge about demons can last her a lifetime (or two) and is pretty much the life of the party. Portrayed wonderfully by Provost-Chalkley, Waverly's lively personality along with her occasional clumsiness are a joy to witness. To make things more authoritative, Wynonna is deputized as a special agent in the Black Badge Division by a tough envoy from some classified branch of law enforcement named Agent Dolls (Shamier Anderson). Anderson plays Dolls as a tough nut to crack but I have a hunch Wynonna will crack it (insert lots of Wynonna-inspired sexual puns here). Also, in episode two, we are introduced to police officer Nicole Haught (Katherine Barrell) who has set her eyes on Waverly and I for one can't wait to see how the series is going to explore this relationship. Last but definitely not least in the picture is Wyatt Earp's old friend, Doc Holliday (Tim Rozon), who looks like the long lost younger brother of Daniel Day Lewis' character in There Will be Blood. As much as Scrofano's performance carries the show, it's Rozon's Doc Holliday that really brings everything together by slickly shifting from charming to vicious and back to playful as each twist of his yet-to-be-told tale presents itself. My hunch tells me he's not quite the villain but he's not quite the hero either. He's probably the wildcard. Hell, I hope at least I'm a better judge of character than Waverly. Wynonna Earp kicks serious ass in just about every department. This show isn't going to knock you sideways with its special effects and hour-long gun fights -- the past is woven into the character's flawed lives without adornment and will not go away without answers. But it will stay with people who relish beautiful storytelling and of course have a knack for the comic book world. From where I'm standing, Wynonna Earp is on its way to establishing its ground and becoming a classic. Emily Andras, you have a quirky winner here and I can't wait to see where Wynonna takes us next. I had the pleasure of speaking with Emily Andras, Melanie Scrofano and Tim Rozon to discuss the buzz around the TV show and also about the challenges they've faced so far. Congratulations on the release of "Wynonna Earp". Have you been surprised by the reaction it's gotten? MS: I always knew that we had something special. Emily put so much heart into Beau's brilliant world. The characters are lovable. The story makes the child in each of us come alive, so how can that not inspire people to want to join us in that world, and to lose themselves in it as well? TR: To be honest I knew people would like this show. I mean it's too much fun not to. I was nervous obviously to the reception of my version of Doc would be but people seem to really be digging it and that's makes me more than happy. This whole project has been like living a dream for me. I'm playing a cowboy in a show based on a comic book! It doesn't get better than this. You had the chance to work with Emily Andras from the get-go. What was it like working with her and what's the most useful advice she's given you? MS: Emily is the most nurturing and trusting storyteller I know. She creates this world and these characters, but when she lets them go she trusts you completely to take over and make them breathe. It is the most liberated I've ever felt in a role, which allowed me to just show up and play (which is why I got into acting in the first place). Her most useful advice was that if ever social media makes me feel shitty or tears me down, to get off of it. Twitter is important, but it's not more important than protecting your soul. TR: Emily is amazing. She is everything you could hope for in a show runner. She's an incredible writer and creator but more than that she is beyond passionate about this project and that is infectious. She always listens to my ideas and questions and she is very giving with actors. We are beyond lucky to have her. Same with Beau Smith and Ted Adams at IDW. They all came from the same place when making this show come to life and that is from the heart. What were you doing when you got the call that you won the part? Who was the first person you called? MS: I found out by accident on Twitter, so the first person I called was my agent to ask him if it was all a mistake, and if it was, where is the alcohol. TR: I was home when my agent called and he knew this was the part I wanted. He was so happy for me. I was on cloud nine and I called my girl and joked 'I got some bad news, I'm getting married with a moustache!' We got married a day before I started production but I had to grow the stash a good three months before. Was there anything about Wynonna's character that you immediately responded to? MS: Her use of humor in times of trouble. She doesn't quip for quips sake. It's her way of dealing with things out of her control. It's her first weapon of choice. It's the one she goes to before anything else. I use humor to deal with things, so I got that side of her. With wonderfully complex characters like Jessica Jones in "Jessica Jones" and Furiosa in "Mad Max: Fury Road", we finally see a shift to female lead characters that don't rely on a man (or their heels). Tell me about playing that aspect and what are the challenges that come with it? MS: I've worn my share of dresses and heels in my career. It's easy. It's not very challenging. It's not fulfilling. We've seen it a billion trillion times. I once had an acting teacher for five minutes (whose name rhymes with Mavid Blotenturd) who, when I approached him about playing the male role in the scene study class, looked at me like I was crazy and scoffed it off. People are so used to men playing these amazing roles, that they sometimes can't even see that there is no reason it has to be a man other than it was written that way -- this is true for diversity in general. So there is no "archetype" that people like Blotenturd can latch onto, and it freaks them out because they only know how to watch things they immediately understand, instead of going: "Hey wait -- maybe not every character has to be an archetype. Maybe a character can be created based on what has happened to them and who they choose to become instead of simply what gender they are. And maybe complex and interesting things happen to women too!" So trying to show people something they haven't really seen before can get a lot of push-back. Rumor has it you're a comic book nerd so I assume these are exciting times for you. Does the thought of portraying an iconic character frighten you? How much input did you have in the character? TR: I'm a huge comic fan and collector and I have been since I'm a kid. So YES these are exciting times for me to say the least. Doc's character wasn't in the original Wynonna series so there was no pressure on me to match that. I actually just get to be a fan and watch every month where Beau and the artists take comic book Doc. It's been more than awesome so far and it keeps getting better. If anybody isn't reading this book already they should be. It's just too much fun not to! "Doc Holliday" might have eternal life but his effectiveness stems from a quite human trait; revenge. Were there certain moments in the script that you said, "Oh, I get where he's coming from"? TR: Yo. SPOILER ALERT! Where are you getting all this classified information? To be honest it's always been clear for me what drives the character of Doc and though his motives might seem selfish and self serving there is also a vulnerability to Doc. Also, don't forget he is from the past and can't relate to everything now the way the other characters can and that will always make him feel really kind of alone in this world. Author Note: I might have watched too many WonderCon interviews from the Wynonna Earp cast for my own good. I read that you saw over 300 actors during the casting process. What made Melanie, Tim, and Michael stand out? EA: We did see at least 300 actresses from across North America -- many ​of ​whom were extraordinarily good. But one was exceptional, and that was Melanie. When she walked into the audition room, she had such obvious swagger, yet she was vulnerable and friendly. She chewed gum through​out​ her entire audition -- a big casting no-no -- but it was such a Wynonna thing to do. ​She landed all the jokes, was a girl you really wanted to have a beer with, but also seemed like a total loose cannon. Just utterly compelling...Wynonna through and through​. And her incredible range and charm only became more apparent as the show continued. Melanie also happens to be a wonderful woman, so she deserves all the accolades coming her way. ​I had worked with Tim Rozon on various things (from Instant Star to Lost Girl) and have always loved him, both as an actor and as a person, but I never considered him for the role of Doc Holliday. I admit I had my own preconceptions about the role. I thought Doc was probably a blond, that we would cast an unknown etc. But Tim absolutely blew our minds in his audition. He was a completely different person. He nailed Doc's charisma, his danger, his languid sexuality and sociopathic tendencies. But he also wasn't imitative. There have been so many iconic onscreen portrayals of Doc Holliday (Val Kilmer, Dennis Quad) that the role comes with a lot of baggage and Tim was the only actor who made it his own. He earned the role honestly and I'm happy to see him becoming such a fan favorite. I have been an enormous Michael Eklund fan for many years, and once I heard he was interested in the series, I kind of freaked out. He's one of the best character actors out there. I really wanted him to play Bobo Del Rey, and pitched him hard on our villain's season arc. I also offered him another slightly smaller role (I was gonna take any Eklund I could get). But luckily Bobo intrigued him and he agreed to do it. Michael came to set armed with lots of interesting thoughts as to the aesthetic and mannerisms of the character and we embraced them whole-heartedly. I can honestly say he's the most fascinating, terrifying villain I've seen on television in a long time. Beau Smith and Emily Andras Wynonna Earp at Wondercon 2016 What was the most important lesson you learned from working on this show and how were the challenges different from your previous shows? EA: ​As the creator and showrunner, everybody's going to look to you to make decisions, so you'd better be sure you ultimately know what the show is, what it's trying to say, and what it should feel like. And that's one thing I felt lucky about. I knew quite clearly what I wanted the tone of Wynonna Earp to be. Which is to say, I learned to trust my gut. This doesn't mean being unnecessarily stubborn or close-minded -- I run a very collaborative writers room and set, and any input that makes the show better is always welcome -- but when I felt deep down that we were making a misstep or needed to veer left instead or right, I forced myself to be brave and say so. And that to me made all the difference. There are challenges with any show, and first season in particular is grueling. Creating something from nothing is terrifying. But it's also satisfying in a way I hadn't experienced with my other shows. I feel privileged that I got to build Wynonna Earp from the ground up, so to speak. And I'm so excited people seem to "get it". What I love about the show is that it tackles feminism without making it over the top. Did you feel any pressure to represent strong women such as Wynonna, Waverly, and Nicole in a certain way? ​EA: Thank you so much! One of the best parts about having a show with so many female characters (and there are more great ones coming) is that no one woman on the show has to represent "all" women. So Wynonna can be the sardonic, guarded, yet hilarious badass. Waverly can be the sweet, optimistic, kind, intelligent kid sister. Nicole can be the confident, pragmatic​​, eager beaver -- and so on and so forth.​ I was more conscious about including different types of women on the show, which I think we've done splendidly, then feeling any pressure to represent "strong" women. That being said, all of Wynonna Earp's female characters are strong in one way or another but they're also flawed and complicated and real. And I sure am thrilled fans are picking up on that. Catch Wynonna Earp every Friday at 10|9c on Syfy Sofia Katsali has a Bachelor Degree in Computer Science and she's the founder and social media producer of entertainment blog Propcake. She has been interviewed by MTV Act for her online work and is passionate about all things digital, design, films & TV shows. -- This feed and its contents are the property of The Huffington Post, and use is subject to our terms. It may be used for personal consumption, but may not be distributed on a website.
Financial News

Obama torches Trump at his final Washington correspondents' dinner - Reuters 1 hour ago


WASHINGTON (Reuters) - U.S. President Barack Obama on Saturday took aim at Democrats and Republicans alike in his final appearance headlining the star-studded White House correspondents' dinner, but saved his sharpest barbs for Republican presidential front-runner Donald Trump.

Six killed in Texas floods as severe weather lashes central U.S. - Reuters NEW!


AUSTIN, Texas (Reuters) - A grandmother and four of her grandchildren were killed and another person also died in floods in Texas caused by storms that unleashed tornadoes, damaging hail and torrential rains on several central U.S. states, officials said on Saturday.

China trains 'fishing militia' to sail into disputed waters - Reuters NEW!


BAIMAJING, China (Reuters) - The fishing fleet based in this tiny port town on Hainan island is getting everything from military training and subsidies to even fuel and ice as China creates an increasingly sophisticated fishing militia to sail into the disputed South China Sea.

For Obama, it's time for one last laugh at annual Washington dinner - Reuters NEW!


WASHINGTON (Reuters) - U.S. President Barack Obama will add "comedian" to his resume for a final time on Saturday as he aims to take down the house in his last appearance at the annual White House correspondents' dinner, a night of playful ribbing of both politicians and the news media.

Facing long odds in California, Cruz courts state's Republicans - Reuters NEW!


BURLINGAME, Calif. (Reuters) - U.S. presidential candidate Ted Cruz made a plea to the California Republican Party on Saturday to line up behind him in the state's June primary in his uphill battle to stop front-runner Donald Trump from grabbing the nomination.
Health News

First drug for delusions in Parkinson's patients approved - AP NEW!


WASHINGTON (AP) -- Federal health officials have approved an experimental drug to treat psychotic delusions and behaviors that often afflict patients with Parkinson's disease, the debilitating movement disorder....

First widely available Zika test OK'd for emergency use - AP NEW!


WASHINGTON (AP) -- The first commercial test for the Zika virus has been cleared for emergency use in the U.S. and could be available by next week....

Puerto Rico reports 1st US Zika-related death amid outbreak - AP NEW!


SAN JUAN, Puerto Rico (AP) -- Puerto Rico announced Friday that it has recorded the first Zika-related U.S. death amid an outbreak of the mosquito-borne virus in the U.S. territory....

First widely-available Zika test OK'd for emergency use - AP NEW!


WASHINGTON (AP) -- The first commercial test for Zika virus has been granted emergency use in the U.S. and could be available by next week....

New York governor: Give Medicaid to inmates before release - AP NEW!


ALBANY, N.Y. (AP) -- New York's governor is seeking federal approval to extend Medicaid coverage to inmates who face serious health challenges immediately before they're released from prison....
Regional News

Video: Your Regional Weather Forecast - Weather.com 1 hour ago


Watch what the experts at The Weather Channel® have to say about the weather trends in your area.

ADV: Upgrade to weather.com Gold! - Weather.com 1 hour ago


Get advanced storm tracking maps and weather for 10 cities in one-click, all with no ads! Start your free trial now.

Your Weekend Forecast For Paducah, KY - Weather.com 1 hour ago


Chance of Precipitation: Fri: % / Sat: % / Sun: %. For complete forecast details...

Your 10-Day Forecast for Paducah, KY - Weather.com 1 hour ago


Today: & High null°F / Low 35°F.--- Tue: Sunny & High 61°F / Low 47°F.--- Wed: Rain & High 65°F / Low 43°F.--- Thu: & Beyond.... For more details?

Your Local Doppler Radar - Weather.com 1 hour ago


This map shows the location and intensity of precipitation in your area. The color of the precipitation corresponds to the rate at which it is falling. This map is updated every 15 minutes.
Science News

Radiation and immunotherapy combination can destroy both primary and s... - EurekaAlert NEW!


Research to be presented to the ESTRO 35 conference today has shown that the addition of an immune system-strengthening compound to radiation therapy can extend the radiation therapy-induced immune response against the tumor sites and that this response even has an effect on tumors outside the radiation field.

Kenya Sets Ablaze 105 Tons of Ivory - National Geographic NEW!


Click for details...

Nice Caboose: Animals With the Longest Tails - National Geographic NEW!


Lizards, birds, and giraffe are among nature's recordholders.

Diluted apple juice, preferred fluids for treating mild gastroenteriti... - EurekaAlert NEW!


Children with mild gastroenteritis and minimal dehydration experienced fewer treatment failures such as IV rehydration or hospitalization when offered half-strength apple juice followed by their preferred fluid choice compared with children who received electrolyte maintenance solution to replace fluid losses, according to a study published online by JAMA.

10 Winning Images Capture the Beauty of Protected Lands - National Geographic NEW!


Click for details...
Sports News

The case for drafting a kicker in the second round - FOX Sports 1 hour ago



Spurs storm past Thunder in series opener - Yahoo Sports 1 hour ago


LaMarcus Aldridge scored a season-high 38 points in just three quarters as the San Antonio Spurs stormed to a 124-92 victory over Oklahoma City in game one of their NBA playoffs second-round series. The Spurs built a 23-point lead in the first quarter -- when they connected on 81.8 percent of their shots -- and the rout was on in game one of the Western Conference semi-finals in San Antonio. Kawhi Leonard added 25 points, five rebounds and five assists for the Spurs, who never trailed and led by as many as 43.

Mayweather eyes 9-figure payday for return - CBS Sports 1 hour ago


Mayweather eyes 9-figure payday for return

POTUS makes like Kobe, mic drops 'Obama out' at White House dinner - FOX Sports NEW!


'Obama out.'

Carson Wentz already being booed in Philly - FOX Sports NEW!


Technology News

How technology could change moviegoing - CNN 1 hour ago


Click for details...

'Super-Earth' is super hot, NASA telescope discovers - CNN 1 hour ago


Popular: Guns in America | Sanders Demands Clinton Apologize | Blindsided: How ISIS Shook The World

Apple updates Siri's response to 'I was raped' - CNN 1 hour ago


Apple has updated Siri's response to statements such as "I was raped" after research found the digital assistant's responses were "insufficient."Recent podcasts: Sanders Demands Clinton Apologize | Guns in America | Radical Islam in America

Someone got Windows 95 running on an Apple Watch, because of course th... - PC World NEW!


The tech world was a very different place in 1995. Back then, a 100MHz processor was considered powerful, the upcoming Copland operating system was going to be Apple's next big thing, and Windows 95 was going to change everything on the PC side of things.As if to prove the point, Nick Lee of mobile app development firm Tendigi Studios hacked his Apple Watch to run Microsoft's one-time flagship operating system.To get the hack to work, Lee ported the Bochs x86 emulator to the Apple Watch, using a technique that lets you "patch certain files within a WatchKit app to load your own application code rather than Apple's." He then dropped a Windows 95 disk image into the app he created to finish the project.To read this article in full or to leave a comment, please click here

No more lost bags? Delta rolls out better tracking system - CNN NEW!


What if tiny radio waves from your luggage could communicate its location to baggage handlers?
US News

Thousands plan May 1 marches in US in heated election year - Yahoo 1 hour ago


LOS ANGELES (AP) — Thousands are expected to rally in cities across the United States for immigrant and worker rights and against what they see as hateful presidential campaign rhetoric.

Historic photos from an extraordinary collection - CNN 1 hour ago


Click for details...

Trump, Clinton angle for advantage in politics of gender - AP NEW!


WASHINGTON (AP) -- She has no stamina. She shouts. She's got nothing going for her but being a woman....

Peace activist, Jesuit priest Daniel Berrigan dies at 94 - AP NEW!


NEW YORK (AP) -- His defiant protests helped shape Americans' opposition to the Vietnam War. And they landed The Rev. Daniel Berrigan behind bars....

Crime Fighters: $25,000 reward offered in murder of Don Ly - Yahoo NEW!


Suspect sought in murder of fruit cart vendor in South Philadelphia.
World News

Kenya burns tons of ivory tusks to protest poaching - Fox News NEW!


Kenya's president set fire Saturday to 105 tons of elephant ivory and more than 1 ton of rhino horn, believed to be the largest stockpile ever destroyed, in a dramatic statement by this East African country against the trade in ivory and products from endangered species.

Islamic State claims responsibility for killing Hindu man in Banglades... - Fox News 1 hour ago


A Hindu man was hacked to death in central Bangladesh in the latest attack claimed by radical Islamists in the Muslim-majority nation, police said.

Malaysia deports 32 Taiwanese to China, draws protest - Fox News NEW!


Taiwanese officials have protested Malaysia's deportation of 32 of the self-ruled island's nationals to China to face wire fraud charges.

Iraqi protesters pour into heavily fortified Green Zone, storm parliam... - Fox News NEW!


Anti-government protesters tore down walls and poured into the Iraqi capital's heavily fortified Green Zone on Saturday, where they stormed parliament in a major escalation of a political crisis that has simmered for months.

IS claims responsibility for killing Bangladesh Hindu man - AP NEW!


NEW DELHI (AP) -- A Hindu man was hacked to death in central Bangladesh in the latest attack claimed by radical Islamists in the Muslim-majority nation, police said....