Advertisement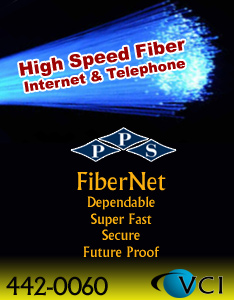 Current Weather Conditions in PADUCAH, KY - Updated Jul 05 7:35 AM

Fog
66° F
(18° C)

| | |
| --- | --- |
| Wind: | Calm |
| Pressure: | 30.06 inches (steady) |
| Humidity: | 96% |
| Dewpoint: | 65° F (18° C) |
| Notes: | Visibility (miles) 1/4 |

Today
Partly Sunny. Patchy Fog In The Morning. Highs In The Upper 80s. Southwest Winds 5 Mph.
Tonight
Mostly Clear. Lows Around 70. South Winds 5 Mph.

5 Day Forecast for PADUCAH, KY - Updated Jul 05 6:04 AM
TODAY
July 05
Monday
July 06
Tuesday
July 07
Wednesday
July 08
Thursday
July 09

Partly Cloudy


Partly Cloudy


Thunderstorms


Partly Cloudy


Partly Cloudy

Precip
Temp
20%
85°F
10%
69°F
20%
88°F
30%
72°F
50%
86°F
50%
71°F
40%
84°F
30%
70°F
30%
85°F
Precip
Temp
Most Popular News Headlines

2 people dead, 3 missing after boat capsizes in Ohio River - Kentucky.com 1 hour ago


Kentucky authorities say two people have been killed and three remain missing after the pontoon boat they were riding in hit the Clark Memorial Bridge and capsized in the Ohio…Click to Continue »

God In The Movies: The Actors Who Grabbed The Biggest Role In Hollywoo... - Huffington Post 1 hour ago


The ancient Greeks used a crane to lift actors playing God onto the stage, where they'd promptly settle differences and bring the script to a swift, dramatic ending. God is still making appearances in popular entertainment today, although the actors who speak for the divine have ranged from Charlton Heston in "The Ten Commandments" to Whoopi Goldberg in "A Little Bit Of Heaven." Actor Morgan Freeman is perhaps Hollywood's most popular voice of God -- he's spoken for the deity in "Bruce Almighty" and "Evan Almighty." The 78-year-old will be using his holy credentials in an upcoming National Geographic series called "The Story of God," where he'll visit important religious sites around the world to examine humans' relationship to the Supreme Being. Watch the video above to get a sampling of the actors who have played God in the movies. And then tell us -- who do you think did the best job? Video edited by Ben Craw. -- This feed and its contents are the property of The Huffington Post, and use is subject to our terms. It may be used for personal consumption, but may not be distributed on a website.

Chinese officials, investors hope new support steps will stave off sto... - Reuters 1 hour ago


SHANGHAI (Reuters) - China's stock markets may be facing a make-or-break week after officials rolled out an unprecedented series of steps at the weekend to prevent a full-blown stock market crash that could threaten the world's second-largest economy.

Islamic State attacks power plant in Hasaka, in northeast Syria: army - Reuters 3 hours ago


BEIRUT (Reuters) - Islamic State suicide bombers on Sunday blew up an explosive- laden truck near a power plant that serves the northeastern city of Hasaka, the latest attack after their expulsion from most parts of the city, the Syrian army said.

Top US, Iranian diplomats locked in nuclear talks - AP 1 hour ago


VIENNA (AP) -- U.S. Secretary of State John Kerry and Iranian Foreign Minister Mohammad Javad Zarif are locked in negotiation with just two days left before their latest deadline for a comprehensive nuclear pact....
Entertainment News

Courtney Act, 'RuPaul's Drag Race' Star, Releases 'Ugly' - Huffington Post NEW!


Who knew it was possible for Courtney Act could get so "ugly"? The "RuPaul's Drag Race" season six runner-up just dropped the video for her new single "Ugly," in which the singer finds herself in the middle of a gender-bending romance. Act looks stunning -- as always -- and has us excited for the release of her "Kaleidoscope" EP on July 7. Check it out above and head here for more from Ms. Act. -- This feed and its contents are the property of The Huffington Post, and use is subject to our terms. It may be used for personal consumption, but may not be distributed on a website.

God In The Movies: The Actors Who Grabbed The Biggest Role In Hollywoo... - Huffington Post 1 hour ago


The ancient Greeks used a crane to lift actors playing God onto the stage, where they'd promptly settle differences and bring the script to a swift, dramatic ending. God is still making appearances in popular entertainment today, although the actors who speak for the divine have ranged from Charlton Heston in "The Ten Commandments" to Whoopi Goldberg in "A Little Bit Of Heaven." Actor Morgan Freeman is perhaps Hollywood's most popular voice of God -- he's spoken for the deity in "Bruce Almighty" and "Evan Almighty." The 78-year-old will be using his holy credentials in an upcoming National Geographic series called "The Story of God," where he'll visit important religious sites around the world to examine humans' relationship to the Supreme Being. Watch the video above to get a sampling of the actors who have played God in the movies. And then tell us -- who do you think did the best job? Video edited by Ben Craw. -- This feed and its contents are the property of The Huffington Post, and use is subject to our terms. It may be used for personal consumption, but may not be distributed on a website.

INTERVIEW: Dana Nachman, Patricia Wilson and Mike Jutan on Batkid Begi... - Huffington Post NEW!


In 2013, the family of a little boy named Miles, suffering from cancer, made a request to the Make-a-Wish Foundation. He wanted to be Batman. From that simple hope of a sick child, an entire social movement was born: Batkid had begun. With the entire city of San Francisco heeding young Miles's call, an army of volunteers, well-wishers and Batman fans mobilized to turn his wish into a reality, in the process, making for a social media moment unlike any other. This amazing experience has now been documented in director Dana Nachman's Batkid Begins, which presents a heartwarming portrait of one city's efforts to make one very special day for one very special little hero. I recently had the chance to talk to Nachman, as well as Make-a-Wish Foundation's Patricia Wilson, who orchestrated the entire event, and Mike Jutan, who portrayed Batman baddie the Penguin during the event. Here are some highlights from our conversation. Patricia, I think a little bit of background would be helpful here. How do we end up at turning San Francisco into Gotham City from the wish request that you got? Patricia: So, we work with children's medical hospitals in the area, and our referrals come that way, and Miles was referred through his hospital in the course of treatment. And then we work with 550 volunteers just here in Northern California, and two people went out to his home and interviewed him to see what his one true wish was. And in the case of the interview, they came out and said, "Wow, he wants to be the real Batman." So, that kind of began the wish process, and then I had to figure out what the real Batman was to this five-year-old, and think about how we would go about doing a very whimsical wish. And we've done public wishes and group wishes before. I had a child who wanted to be a famous singer. I had a child who wanted to be a San Jose Shark this past year. So, there are a variety of wishes that we've done, but this one took off in a way that I still don't quite...I'm trying to -- it took the documentary, I think, for me to really get what happened that day. Well, what do you attribute that to? Because Make-A-Wish, the work that you guys do is very well known, and yet, certainly, I've never seen this global reach we saw. Patricia: The vast majority of wishes we do are very private and intimate and beautiful just for themselves, and it wouldn't be appropriate to have public involvement. This was one of the rare wishes we do that I call a public wish. And I just think because it was childlike and whimsical, because it was San Francisco, I think there was a certain amount of fatigue from bad news, and people were ready for a good news story. I think some of that is just the planets are aligned, and it was kind of the perfect storm, that this was just a sweet story. And we weren't -- it wasn't a fundraising campaign. We just asked people to come and hold up signs and make him feel like a superhero. And Dana, at what point did the idea of turning this into a documentary kick in? Dana: About the day after the event. I missed the whole thing. I was not one of the two billion people who followed it online. I was out of state in a cave somewhere where I was not on social media or watching on the news that week. I was editing something else, and I was really immersed in what I was doing. So, after it happened, I thought, god, that would've been a great documentary. I wish I could've done it. And then kind of forgot about it, and then a week later, my friend, who I used to job share with at NBC, called. I said, what are you working on? She's like, "I'm trying to get an interview with the Batkid." And I said, that would've been great. She's like, "Well, when I hang up, I'm going to call the Make-A-Wish Foundation. Do you want me to ask if they'll meet with us about a documentary?" I said, yeah, why not? So, next day, we're in the Make-A-Wish office and then Patricia walks in. We talked for about two and a half hours, I think it was, and basically, the thing that really struck me was when I asked: what did you intend to happen? And she said, "We wanted 200 people to show up." And then, obviously, I know that 25,000 people showed up and two billion people followed it online, and so, because of that -- what the intention was and what actually happened -- that's why I wanted to really get involved in telling the story. Watching the documentary, so much of the footage is in the moment. I just assumed they were there. Dana: Right. When people say that, I'm so happy because we didn't indicate my lack of total...the zeitgeist that I missed. Patricia: And it's true. I couldn't have coped. Honestly, we...there was no way. Mike: Our goal was for the wish to be successful, the day of. We weren't trying to process it. Everyone's like, "How did it feel?" It's like, well, we weren't thinking about what we were doing. We were just trying to stay alive, as Patricia says. Dana: But to your point, they had hired a videographer to shoot it for a fundraising video for after the fact. So, that's how we got lucky with that. We also got -- Comcast SportsNet, a local station, gave us their footage, and then a few other sources. And then a big source, which I think was some of the best footage, was from the Scotts, who shot home video, and then we went back. So, the first half of the film, we went back and kind of recreated, even though it doesn't seem like it's recreated, but we did. Mike, you alluded to this idea that you were just kind of in it. At what point did it cross your mind that, hey, this is way bigger than I had planned? Mike: Actually, the infamous tweet day, apparently, when I sent out this tweet of E.J., Eric Johnston, who played Batman, with his cape flapping - one of the things that started the ball rolling in terms of our Internet explosion over there. That was the day we were touring AT&T Park for the first time, and Patricia's like, "And here's where the news helicopter's going to be." News helicopter? "Here's where the fireboats are going to be." We have fireboats? So, when I was asked to...when E.J. and Sue -- Sue played the damsel -- came to my apartment, it was in August or September, and they'd said, "What are you doing November 15th? Just say yes." And I hadn't even looked at my phone. I was about to look through it, and I was like, yes! Because it's them; whatever they're doing is going to be epic. They said, "We want you to get dressed up as a bad guy, and get chased around by a five-year-old for charity." I was like, sounds like a perfect use of my time, quite literally. I didn't even know it was a work day. It's all good. Everyone at work is very supportive, which is great. So, I agreed to it when I didn't even know what it was, let alone what I was agreeing to, and he said, "Don't worry. It's just a small thing." And so, getting about two or three weeks out, it was very clear it was going to be huge, and I started having this sense of: one, I don't want to screw it up, and two, how do we now represent a much larger thing now that it's become so big. People are coming with expectations, and it was the night before, when I was having a mild meltdown, and my girlfriend said, "The only thing that matters is Miles. All these people are coming, every news agency ever is coming. There's five helicopters. The only thing that matters is fulfilling Miles's wish. That's the goal. That's always been the goal. If there were 50 people there, you would do exactly the same thing." And so, that was a really great grounding moment of why we were doing it, who it was really for. Then, sort of delaying those feelings, then two or three weeks later, starting to think, what did we do? What did we, as a city, just say to the entire world, literally? And so, it was just really amazing when Dana came on and helped spread the larger message that we sort of unintentionally sent. Do you think this could have happened the same way in any other city? Patricia: Absolutely not. Why not? Patricia: I just don't think there's a city that has as much compassion and come together. We had a mayor who is amazing. We had a police chief who's supported Make-A-Wish since the beginning of time. These are just great, caring, compassionate people, and not to say that other mayors aren't, but I think that they are so loved by the rank and file. It was so interesting. Greg Suhr has been with the force 33 years, right? The rank and file actually told him, "We'll come in for free. We're volunteering." Where else does that happen? I think the level of volunteerism and spirit that happens in this city, it can happen nowhere else. And we've had a fair amount of folks from New York saying, "It would never happen here." So, I think it speaks very highly of San Francisco, whether you've left your heart here or whether you think of yourself as a San Franciscan because it was a beautiful, beautiful thing. Also, one thing that...when Mike and I first met -- I first met with Make-A-Wish, and then the second person I met with was Mike, and one thing that we talked a lot about, and Mike kind of alerted me to, was the concept that he learned at -- it was Pixar, right? Mike: At Pixar, yeah, Ed Catmull. As an intern there, we amazingly got to participate in these speaker series, and we got to have lunch with Ed Catmull, the president and co-founder of Pixar and current president of Disney Animation. It's amazing to be in a room with him because this guy founded computer graphics, founded Pixar. It's like, oh, my god. He was at Pixar when Pixar was still a pet project of Lucasfilm. And that is very striking to me, that in the first -- maybe it was the first week of our job, I think -- he said, "I want to tell you about the spirit of this company." He said, "This is a 'yes and' company; this is not a 'no, but' company, and everyone is here, everyone is top of their game, and it's your job here to construct things on top of what everybody else is doing, construct things together. And if someone has an idea, take what they're doing and run with it, and build it into something. If you have a totally different idea, add it into the mix as opposed to diverting it in a different direction." And I feel like the whole city did that here. It's a "yes and" city. Patricia: Exactly. Mike: All the companies, all the people, all the city staff, all the volunteers, all the just...all the people of San Francisco said: yes, I don't want to go to work, and I'm coming dressed up. Dana: Yeah, and when Mike just told me about this "yes and," for the rest of the time until we came up with "Batkid Begins," that was like, the working title. It was never going to be the real title, but that was the spirit in which the film was made because that was the spirit in which San Francisco worked. So, to me, the whole time, it was called "Yes...And." And I had a scene at some points that was called "Yes...And," and I just think that kind of dovetailed into your question about San Francisco, I think because all those people were trained in the way that Mike was describing, to make Twitter, to make Facebook, to make these companies that changed the way we live. And so, that's the spirit in which San Francisco lives, and so I think...of course, it could happen in other cities, but they'd have to start... Mike: This place is angry about the status quo. It's like if something is going a certain -- Hans Zimmer talks about that in the movie. He says, "It's like you're tired with how the world runs, and you want it to run better," and I feel like the entire spirit of this area is built that way. It's what literally yanked me here from Canada. My sights were always set on San Francisco as an area to live in, and there's a magnet here. It's because there's those kind of people. Dana: And that was the words that people used when we interviewed them, who flew in. They said, "There was a magnet pulling me." I think three people said that in interviews, "There was a magnet pulling me." Patricia: Plus, there's no "no" in Make-A-Wish. I mean, come on. There's a child who was diagnosed at 18 months, and if you think about that, to think that from 18 -- he's a baby and has cancer. Oh, my god! What is that like? Mike: And young parents, too. It's just so hard. Patricia: And a six-hour drive to the hospital each time, so the hardship on the family is incredible, and you think, I want to help them. And what will give him back a little bit of his childhood, and what will fuel him in some of his darker days? And who can say no to that? It's a beautiful thing. My favorite statistic with Make-A-Wish is we grant 100% of the wishes of the children who qualify, who have a life-threatening medical condition, and we do each one with the level of creativity and love and compassion that we did Miles's with. Well, when we talk about the "yes and" sensibility, I feel like the exemplar of that is E.J. I'd love for you to talk to me about him. Mike: A shining monument to humanity. Dana: Not to put him on a pedestal. Mike: Not to put him on a pedestal, but this is what humanity should aspire to. Patricia: Oh, no kidding! He is Batman. Mike: Hands down. Dana: He is Batman! Mike: He is also Bruce Wayne, which is hilarious. Patricia: When I was working with the family, and putting this together, they were very concerned because Miles -- well, Miles was five, but he was also shy, and so I presented the idea of having a full-sized Batman, and he would be a mini-me. I didn't want to take the focus away from him but the parents said, "Oh, my god. That's perfect," and I said okay, and the first person that came to mind was E.J. I worked with him literally ten years before on Ben's Game, which took our website down that time, too. So, I just knew the level of creativity that he adds to it, and he's a former stunt double, he's an inventor, and he is so amazing with children. So, he was my guy, and it was too funny. His wife saw the email first, and he goes, "I don't have a choice in the matter, do I?" and she said, "Nope." And then, essentially, reached out to her and asked her if she'd be the damsel, and she said, "I'd be honored," which is kind of funny because Sue's the most accomplished badass. Dana: My favorite line in the movie is from E.J. Well, now I'll botch the line, but basically, the part when he says that his computer breaks, he broke the projector, and he says something like, "My whole life I will have known -- Miles will know no different, but my whole life, I will know I could have made it better." Who thinks like that? Do you know how hard it is making a projector that goes in broad daylight, that you can actually see? What he was doing was kind of magnificent in itself. I think what this event illustrates...partially, it shows how people are willing to come together to help out a sick child, but I think a key factor, also, is Batman. Batman is beloved. What did you learn about Batman, having gone through this? Dana: Everything, because I was not a Batman person, so I learned everything about it, and I understand now. I see it through my children's eyes because we were more of a Star Wars family, less of a Batman family or superheroes in general, and now we just everything, and it's just the goodness in that character, and the goodness in everyman's man -- with a little money but everyman's man, it's an amazing character. And he doesn't have any superpowers, so Miles was the one that you that, and said, "That's why I like him because he's just a regular guy." Mike: Yeah, he just rises the the occasion, right? He's the hero we need, as Chris Nolan says in the trilogy. I saw a really great documentary called "Tales of the Knight." It's a small, crowd-funded documentary, but it's really cool because it shows how that character touches people. It's really interesting, just the history of comic books, in general, invented generally by Jewish immigrants here coming to a safer world. And talking about people using their own strength and power and skills to become the best part of humanity, and an ideal that -- if you look at Superman, an ideal that humanity is supposed to aspire to, and it's supposed to represent all the goodness in the world. And so, it's very, very interesting. i think there's some very big themes that, obviously, why we see superhero movies doing so well. People love that kind of stuff, sort of an example of the best of humanity, and I think San Francisco offered that. In the film, at the end, you talk a little bit about how Miles may not necessarily have the full awareness of the extent of this event... Patricia: When he's 30, he might understand. What do you hope his memory of this experience is? Patricia: Well, right now, his memory is he saved San Francisco. He was really Batman. I love...his family texted me on Sunday because Sunday, the Chronicle reprinted the front page, and it said "Batkid Saves City," and he saw that in the newsstand and said, "I'm available. You need to save lives today, too." When he's...I don't know that...it's taken me a long time to process. I was really oblivious to how moved people were, or that it's the kind of event where people would approach me and remember what they were doing that day. You know, like, "I still remember the coverage..." What are some of the most memorable reactions you've had from people who've seen the documentary? Patricia: I think there's two themes that people take away with it that we've heard the most, and most consistently. One is it renews their faith in humankind. How incredible is that? And the second is: it's the best thing to happen to San Francisco. So, it's inspiring, it's fun, you'll laugh. You might cry but it'll be happy tears if you do, and it's just a truly entertaining, great thing to see. The story is about all those volunteers and all the people who came together to make the world a better place, and if you can't be moved by that, right? It's just pretty incredible. Dana: There's a lot of laughter that I didn't expect, like the first time we watched it with an audience, and I said to my partner, I think we made a comedy! Because people were just laughing, and there was also a lot of cheering, and then I had one time I was sitting next to a rabbi who just was tearing -- he had Kleenex out and was just totally tearing up the whole time, but mostly it's laughter and cheering. Patricia: And allow me to tell you the other amazing thing. Everything was a wow moment, right? Wow, wow, wow, wow! Well, Dana has dedicated the last 18 months of her life as a volunteer, and she's donating her proceeds to the Batkid Fund. Who does that, right? So, we hope that people go see it, and we hope that that influences how many more theaters that it comes in, and more people can enjoy the love and share in it. Mike: And we're really excited that -- I'm really excited, anyway, that this is sort of an opportunity for the folks involved to be able to direct the conversation about what the Batkid Day means. I think on the day of, the people were the filmmakers, so you know, you had news, you had traditional media as well, and helicopters, and fireboats, and so on, but the people were the newsmakers. Everyone had an iPhone; everyone was tweeting, Instagramming, Facebooking, yada, yada. So, I think people...there were two sort of major things on that day. I think there was the emotion of the event, of people coming together, and people saying, "I've never seen anything like this. I've never felt anything like this." But there were also people documenting the sort of spectacle of it. It's big, it's crazy. There's 10,000 people in Union Square. There's Lamborghinis driving out. It's exciting. That's great, too, but I think one of the things that I was really excited about when hearing that Dana was involved and there was a movie, a documentary happening, was that it was an opportunity for the people involved to speak about what it meant to us, what we think is important about local volunteerism, why we think it's important to support your community, and talk about some of those issues that we really care about and we think other people should also care about. I think San Francisco planted a huge flag in the ground, and said: this is what's possible when people come together, and it's insane. It's truly insane! So, I feel like we made the statement, and now we get to, with the movie, we get to talk about why it matters. -- Many thanks to Dana Nachman, Patricia Wilson, and Mike Jutan for being so generous with their time. Batkid Begins is currently playing in select theaters. To hear some more of my thoughts on the film, catch the latest episode of the MovieFilm Podcast via the embed below, or at this link: -- This feed and its contents are the property of The Huffington Post, and use is subject to our terms. It may be used for personal consumption, but may not be distributed on a website.

These Kit Harington Photos Hint Jon Snow Might Be Coming Back - Huffington Post NEW!


Kit Harington knows nothing about keeping a secret. Image via HBO/HuffPost The "Game of Thrones" season finale had people everywhere going crazy over what happened to Jon Snow. After the character was stabbed by the Night's Watch and left to die in the cold (et tu, Olly?), fans went crazy speculating about various ways he may have actually survived. Even so, Harington has maintained that Snow died and he's gone for good. And that appeared to be the case, until now. Various pictures of Harington at Wimbledon have started popping up online and there's one thing about them that has fans getting excited: Kit Harington still has his long hair! It has been nearly a month since the finale and Harington is still honoring his "GoT" oath to keep his long hair and beard, which seems to indicate that he may still need them for his sworn duties to protect the realm from White Walkers and look like a total boss on the show. For more proof, just look at Harington's other photos. Here's the actor perhaps in shock that we all caught on: And here he is again, seemingly congratulating all of us for figuring it out (good work, everyone!): Now, you might think to yourself, "Who cares? That beard is dope. I'd keep my hair like that, too." And you're partly right. The beard and hair are hella dope. But the problem is Harington doesn't seem to think so. The actor previously told Rolling Stone about his plans after the show and they didn't include keeping his long locks: "I told my agent, 'No more swords, no more horses,'" he said. "You [don't want to] get stuck in things. And maybe I can cut my fucking hair." So is Harington really coming back to the show? It's all still speculation, but these pictures certainly don't indicate otherwise. Actress Emilia Clarke even said recently his return is a 50-50 chance. Plus, if he really doesn't want people to think he's coming back, he's doing a terrible job of hiding his Jon Snow frowny face: Like, are you Kittin' me? Nobody is that frowny. Nobody! Image: Tumblr All images courtesy of Getty unless otherwise noted. -- This feed and its contents are the property of The Huffington Post, and use is subject to our terms. It may be used for personal consumption, but may not be distributed on a website.

Great Conversations: Robert Evans - Huffington Post NEW!


I interviewed legendary Hollywood producer Robert Evans in 2002 for Venice Magazine, in conjunction with the release of the documentary "The Kid Stays in the Picture," adapted from his iconic autobiography and audiobook. Our chat took place at Woodlawn, Evan's storied estate in Beverly Hills, in his equally famous screening room, which mysteriously burned down a couple years later. Evans was still physically frail, having recently survived a series of strokes, but his mind, his wit and his charm were sharp as ever, with near total recall for people, places and stories. Many, many stories. Here are a few of them. ROBERT EVANS: THE KID IS ALRIGHT It's a widely-held belief that the years 1967-76 represent the "golden age" of American cinema. Just look at a few of these titles: Rosemary's Baby, Medium Cool, Romeo and Juliet, True Grit, Catch-22, Love Story, The Godfather I & II, Don't Look Now, Harold and Maude, Chinatown, Shampoo, Marathon Man, to name a few. These films, as well as others from the era, helped reshape our world, redefine us as people, and remain timeless touchstones to which millions born and unborn will return probably for as long as man continues to inhabit this crazy mess of a planet. If you were asked, "Who's responsible for giving life to these masterpieces?" most would respond: "Uh, well, let's see there's Roman Polanski, Haskell Wexler, Franco Zeffirelli, Francis Ford Coppola..." Whoah. Slow down there, Shell Answer Man. You're leaving one guy out. One guy who was responsible for giving all those titles life. One guy who refused to play by the rules. One guy who picked up the dice, had the prettiest dame in the room give them a lucky breath of air, and let them fly, outcome be damned. Hell, he knew it was gonna come up 7. His friends, both real and those who think they are, still call him "The Kid," a moniker bestowed upon him by the legendary Darryl F. Zanuck. Civilians know him as Robert Evans. Robert Evans was born Robert J. Shapera on June 29, 1930 in New York City, the second son of a dentist who had the first integrated practice in Harlem. The family later adopted the last name Evans as a tribute to their paternal grandmother, whose maiden name was Evan. Young Bobby Evans had a comfortable middle class upbringing, being bitten by the acting bug at an early age, finding work as a radio actor in his early adolescence, already blessed with a distinctive, adult-sounding voice. Forgoing college, Evans joined his older brother Charles in running the elder Evans' highly-successful women's clothing label Evan-Picone, making Robert Evans a millionaire before his 25th birthday. While visiting the west coast to open Evan-Picone boutiques, Evans was discovered poolside at the Beverly Hills Hotel by Norma Shearer, a silent, and early talkie, screen star and widow of the legendary boy mogul Irving Thalberg. Thinking him perfect to portray her late husband in Fox's Lon Chaney biopic Man of a Thousand Faces (1957), Evans suddenly found himself playing opposite his childhood idol James Cagney, and voted "Most Promising Newcomer" by Photoplay magazine. His next role, as bullfighter Pedro Romero in the screen adaptation of Hemingway's The Sun Also Rises (1957), earned Evans his ubiquitous nickname. So incensed were most of the cast and crew that this young upstart was cast in a pivotal role, a telegram was sent to studio head Darryl F. Zanuck demanding that Evans be replaced. It was signed by Hemingway, Ava Gardner, Tyrone Power and Eddie Albert. Furious, Zanuck flew down to Mexico. Arriving on the set the day a bullfighting scene was being shot, Evans displayed such panache in the sequence, Zanuck, all 5 foot 4 of him, stood up gripping a bullhorn, and intoned: "The kid stays in the picture, and anyone who doesn't like it can quit!" At that moment, Evans realized it was Darryl Zanuck, as opposed to James Cagney, that he wanted to emulate. Thus a moniker, and a legend, was born. A fair to middling actor by his own admission, Evans' career as a thespian fizzled out as quickly as it started. Evans returned to "being in women's pants," as he likes to joke, running Evan-Picone with brother Charles, but he longed to try his hand at producing movies. In the mid-60's, he saw his chance, optioning a novel by Roderick Thorpe called The Detective, attaching Frank Sinatra to play the lead. This led to a multi-picture development deal at 20th Century Fox. Evans was getting ink again on the entertainment page, most notably, a piece in the New York Times by a young scribe named Peter Bart. The piece caught the eye of Gulf + Western chairman Charles Bluhdorn. Impressed by Evans' moxie, Bluhdorn summoned "the kid" to Gulf + Western's New York offices, offering Evans the position of head of European production for Paramount Pictures, one of G+W's subsidiaries. Paramount, which at that time was "ranked 9th out of 8 studios in town," was in dire straits, most of its investors pressuring the board to sell the lot for a tidy sum to the Jewish cemetery that bordered it. Bluhdorn refused to let this happen, quickly recognizing Evans' solid-gold instincts, and promoting him to head of production back in LA. Evans just as quickly hired Bart to be his right hand man. This was 1966. By 1972, Evans had taken Paramount from the basement to the penthouse: the top studio in town. Among Evans' legendary accomplishments during his tenure at Paramount was during the production of Marathon Man, Evans was set upon getting Laurence Olivier to play the role of villainous Nazi war criminal Christian Szell. However, because Olivier at the time was riddled with cancer, he wasn't insurable, so Paramount refused to use him. In desperation, Evans called his friends Merle Oberon and David Niven to arrange a meeting with the House of Lords (the upper body of the British parliament). There, he urged them to put pressure on Lloyd's of London to insure Britain's greatest living actor. The ploy succeeded and a frail Olivier started working on the film. In the end, not only did he net an Oscar nomination for Best Supporting Actor, but his cancer also went into remission. Olivier lived on for another 13 years and never stopped working. Evans' other legacy has been his propensity for surrounding himself with the world's most glamorous and desired women, a list of names that would make Hugh Hefner green with envy. His male friends included Hollywood stalwarts Jack Nicholson and Warren Beatty, statesmen like Henry Kissinger, and behind-the-scenes powerbrokers, like the legendary and secretive Sidney Korshak. Married and divorced five times (his exes including Ali MacGraw, and former Miss America Phyllis George), Evans personified the glamorous movie mogul of the 70's: blessed with the looks and wardrobe of a male model, architect of some of the most groundbreaking movies in history, his Beverly Hills estate, Woodland, the site of glamorous parties, precedent-setting business deals, and storybook romances. By the end of the decade, Robert Evans was approaching the sort of Hollywood omnipotence that people like Steven Spielberg and George Lucas achieved a decade later. In 1980, however, everything came crashing down. Implicated in a high-profile cocaine bust (even though he was 3,000 miles away when it occurred), Evans name was tarnished almost beyond repair, in spite of never being formally charged with any crime. In addition to a worsening cocaine problem, Evans' biggest professional debacle was the ill-fated film The Cotton Club (1984) a labor of love for Evans, which turned into a literal nightmare. To add insult to injury, the murder of Roy Radin, an acquaintance Evans met as a potential investor in the film, was dubbed "The Cotton Club Murder Case" by the press, further tarnishing his once-spotless image. By the end of the decade, Evans was virtually destitute, a pariah in the town he loved, and the business that he helped shape. Deciding to pull himself up by the bootstraps in 1990, Evans embarked on what would be his comeback project. The Kid Stays in the Picture was Evans' life story, a Hollywood memoir that not only became an international best-seller, but also became required reading for a new generation of filmmakers and studio execs. The audio version of the warts-and-all tale became even more legendary, with Evans himself reading from the book, and acting out his life. Soon the phone started ringing again. Old pal Stanley Jaffe, now head of production at Paramount, offered Evans a place back at his old home, setting up a production deal. "The Kid" was back in the picture...with another hurdle around the corner. In 1997, while hosting a party for filmmaker Wes Craven at Woodland, Evans rose to toast his guest, then dropped to the floor, the victim of a massive stroke. Once hospitalized, two more strokes followed, paralyzing the right side of Evans' body. Doctors told him he would be wheelchair-bound for the rest of his life, if he were lucky. Determined to prove them wrong, Evans spent the next two years undergoing painful physical and speech therapy, rebuilding himself and his life. Meanwhile, the book and audio of The Kid Stays in the Picture just kept growing in popularity. Approached by old pal Graydon Carter, Editor of Vanity Fair, Carter suggested turning Kid into a film, a self-narrated documentary about Evans' surreal, rollercoaster of a life. The result: Nanette Burnstein and Brett Morgen's documentary The Kid Stays in the Picture. A huge hit at this year's Sundance Film Festival, Kid the movie is a fascinating, sad, hilarious, thrilling self-portrait of a man who refuses to be anyone but himself. The Focus Films release is currently playing in LA and New York, with a wider release planned for late Summer and early Fall. As Evans himself said, "I got to have a third act, and it's been the greatest of my life." Robert Evans sat down with Venice recently in the screening room at Woodland, a place where more Hollywood history has been made than all the boardrooms at Paramount, telling the tale of how he has managed to stay Hollywood's version of the mythical bird the Phoenix, rising up from the ashes that surround him, to be reborn. What precipitated your writing the book "The Kid Stays In the Picture"? Robert Evans: I wrote this book not knowing if it would be published or not. I could have cared less. I didn't care if anyone even read it, just one person: my son, Josh. From the time Josh was seven years old until he was 17, his old man went from royalty to infamy. And kids can be very cruel. Unfortunately, royalty fades and infamy stays. The day Josh graduated from high school, the headline on the front page of the L.A. Times read: "Robert Evans Involved in Murder." There all the kids were, dressed in their caps and gowns. Bob Daly was there. Terry Semel was there. Both their kids were graduating as well. And in spite of everything I accomplished in my life, I felt so low. Josh came up to me, hugged and kissed me, and I was just crying. Afterwards we all went to lunch, just me, Josh, and his mom, Ali MacGraw. Then I went home by myself and just cried some more, thinking "Why should Josh have to go through all this shit because of me and my mistakes?" So I wanted to write a book that would tell Josh who his old man really is. You can't lie to a kid. You have to tell the truth. So I disappeared for four years while I wrote this book. And it wasn't cathartic at all. It was painful to write about your fuck-ups, because then you've got to rewrite them and rewrite them and rewrite them. This book was the only legacy I could leave to him. I had no money. I lost my house. It was the most humble, purest endeavor of my life. One could also argue that it's been the most successful endeavor of your life. Absolutely, more so than any film I ever produced. When I was finished with the book, every publisher wanted it, and it became an international bestseller. It also got me the best reviews of my life. Then when I did the audio version, it became a bestseller as well. One day (Vanity Fair Publisher) Graydon Carter came to me and said he wanted to make a film of it. I said 'Graydon, you can't make a film of an audio recording.' (laughs) 'I don't want actors playing all these real people from my life. I don't want George Hamilton playing me!' (laughs) He said "We'll figure a way of doing it." Graydon spent two-and-a-half years getting releases from people who we never thought we'd get releases from: Jack Nicholson, Dustin Hoffman, Warren Beatty...out of 256 releases which we needed, we got 255! So it took two and a half years to make the picture. When I went to the screening at Sundance earlier this year, it was the first time I saw it all put together. It was a hallucinatory experience for me because it hurt. It hurt bad. When the picture was over, I got a 15 minutes standing ovation. I'd never had a two-minute standing ovation in my life. All this from a book I wrote for my kid. And the interesting thing is we've never discussed the book. We've never discussed the audio. We've never discussed the movie. He knows and I know and he's the closest friend I have. Robert Evans and son Josh Evans. There's a very touching note you wrote to Josh that's in the book. Yeah. Would you like me to read it? Sure. (Reading from the book) "Hey Runt! Spent over three years writing this. It hurt. Hurt bad. Reliving your fuckups ain't easy. Then writing 'em and rewriting 'em, that's the killer. Did it for you. Yeah you, you little runt. You deserve it! I wouldn't be today if it weren't for you. I know it. You know it. Fuck it! I ain't ashamed. Why keep it a secret? Knew the pain you were goin' through, too. Showed all over your face. Them pimples you thought of squeezin'? That's how many sleeping pills I thought of takin'. You pulled one hell of a hat trick, kid. That tightrope, you balanced it like a pro. Your strength stopped my fall. We've never talked about it, so I'm writin' it. Set the record straight. Talkin' disappears. That's why it's on paper. For better or worse, at least you'll know who your ole man really is. How much he loves you. It's all that matters. Pop." That's a beautiful letter. Well. I wanted to show him my life, warts and all. This is my legacy to him. And by doing that, it opened up doors that changed my entire life. It's funny, not long ago I was completely washed up. Then to make matters worse, I had a stroke. I was half paralyzed. I had to learn how to walk again, talk again, hold a fork again. My right side was paralyzed, including half my tongue. But for some reason, the guy upstairs gave me a second pass. I heard the fat lady sing, literally. I heard Ella Fitzgerald singing It's a Wonderful World. I saw the white light, then I passed out. When I woke up in the hospital, I thought I was in heaven at first. But when I really regained consciousness, I found myself more like Quasimodo than myself. I really felt like a freak. I took speech therapy for three years to learn how to use my tongue again. The real pain was the physical therapy, though. I used to be a pretty damn good tennis player, and I couldn't even hold onto a ball. It was tough, but I did it because I wanted to prove them doctors wrong! I've never lived by the rules. I ain't corporate. I'm not a good executive and I'm a lousy businessman, and I've never kept the hours that other studio heads did. I learned t his from Zanuck: when he ran 20th Century Fox, he showed up to the studio at 2 o'clock and left at midnight. So when I ran Paramount, I never had breakfast meetings. I can't help it. I'm just not good in the morning. I'd show up at 11:30 and work until midnight. Everyone resented it, the idea being that you have to show up at 9. I'm not a 9-to-5 guy. You always did most of your business from home, right? More Hollywood history was made in my screening room during the late 60's and 70's than anywhere else. Chinatown was born here.The Godfather was born here. Francis Coppola and I practically fought WW III here during that time. Dustin Hoffman and Larry Olivier both lived here during Marathon Man. Olivier lived here for six months. Larry Olivier couldn't get a job at the time, because he had cancer and no one would insure him. He was destitute. He couldn't afford to send his son to college. Through my good friends David Niven and Merle Oberon, I was able to go before the House of Lords, and persuade them to get insurance for the greatest actor of our time through Lloyd's of London. Olivier threw his arms around when it was over and said "You saved my life, old boy." Not long after that, his cancer went into remission and he was able to live his last 13 years doing some of the most brilliant work of his career. That's one of the proudest moments my life. It's funny, I've led a very blessed and a very cursed life. I think you've had more extreme ups and downs than almost anyone in Hollywood history. I've touched magic as much as anyone, and I've been scandalous as much as anyone. And the strange thing is, all my "scandals" were non-truths. I've done a lot of wrong things in my life, but the two things that really brought me infamy: the coke bust and the so-called "Cotton Club murder" of Roy Raydin, I had nothing to do with. How can I get busted for something when I'm 3000 miles away? My nose ain't that long. (laughs) But, I get ink. If you live by the sword, you die by the sword. People made careers over my carcass. I'm afraid to walk past the Hustler store on Sunset, forget about going in it! Someone takes a picture, boom! There I am on the front page: "Bob Evans, porn fiend!" (laughs) That's why I rarely leave my house anymore. I'd get in too much trouble! (laughs) Out on the town with Ava Gardner, circa mid-'50s. Yeah, but you were fodder for the scandal sheets way before your tenure at Paramount. Oh yeah, going back to when I was dating Ava Gardner and Lana Turner at the same time, in the mid '50s. I was getting headlines before most of today's studio executives were even born. I have clippings of me with Terry Moore while she was secretly dating Howard Hughes. Not bad! In my teens, I was being kept by four women. I always had a knack for getting myself in trouble! I guess you could say that I've been leading a high profile, sometimes notorious existence for a long time. That's what Jack Nicholson said I should call my book: "Notorious"! (laughs) With John Frankenheimer on the set of Black Sunday, 1976. You've worked with many amazing directors in your career. In 1977, you produced Black Sunday, which was directed by John Frankenheimer, who recently passed. What are your memories of working with him? John, to me, is one of the best directors I ever worked with. He's very unappreciated, too, I think. John went through a very bad period of alcoholism, which made him more than a few enemies. But I loved working with him, thought he was a terrific guy. Black Sunday turned out to be a terrific picture, but one of the big disappointments of my life. When that picture came out, they thought it would do more business than Jaws, that's how big they thought it would be. I turned down an offer of $6.6 million to buy my points in it. I owned 57% of the film. You know how much business it wound up doing? Nothing. It tanked, due to a lot of factors. First, Arab groups claimed we were anti-Arab because the villains in the piece were Arab terrorists. Jewish groups claimed we were anti-Semitic because we tried to explain why someone would join a movement like Black September. I wound up spending a fortune of my own money to hire private security to protect myself because I was receiving death threats. Then, a few months before the film came out, Universal released Two Minute Warning, a film about a sniper in the LA Coliseum during a football game. Even though Two Minute Warning got awful reviews and Black Sunday got raves, and the two films couldn't have been more different, people associated the two and stayed away. You just never know. In almost every show business biography and autobiography I've read, their subjects are portrayed having one amazing success after another, almost to the point of omnipotence, only to self-destruct just when things seem like they're perfect. What causes that tendency, do you think? Gambling. Most successful filmmakers and producers are gamblers at heart. I mean, literally. Darryl Zanuck had such a bad problem he had to borrow money from Howard Hughes. And let's face it: what's a bigger risk in life than making films? And when you gamble, you don't always win. David O. Selznick died broke. I wanted to be Selznick, that's why I did The Cotton Club, and wanted to own it. But I wasn't as smart as he was. You write so well, it's surprising that you didn't have a career as a writer at one time. Well, I co-wrote more scripts than you can possibly imagine, although I never took credit for them and didn't want to. But you are working on a sequel to The Kid Stays in the Picture. Yes, it's called The Fat Lady Sang. I open it with my stroke, when I was hosting a party for Wes Craven. I'm about halfway through it now. It's about my life post-Kid, post-stroke, told in flashbacks, also a lot of things from my earlier life that weren't covered in Kid. It's all about the third act of my life that I didn't have before. I'll tell you, I can't believe I'm here talking with you now. I should be dead. The guy upstairs is keeping me here a little longer to do something else. I've also got a new picture in production, called How to Lose a Guy in 10 Days, starring Kate Hudson and Matthew McConaughey. It's shooting in New York and Toronto. You seem to be completely recovered from the stroke. If I didn't know what had happened, I'd never have guessed. I had three, actually. One here and two in the hospital. I'm about 90% recovered, I'd say. The three most important things in my life before the stroke were the three S's: sun, sex and sports. I can't take the sun anymore because of all the pills I've got to take. I used to be a good tennis player. Now I'm in the paraplegic league, but I can play. Sex wise, let's just say I'm not as dexterous as I was before, but I've got my libido at least. Sex will always be important to me. It always has been. That's why none of my marriages lasted. (laughs) I think any man who was in your position would have had a hard time being monogamous. I haven't been since I was 17. That's why Frank Sinatra wanted to meet me so badly, when he saw me with Lana and Ava at the same time! He was very curious, to say the least. I actually didn't dig Lana that much because she was a terrible alcoholic, in public places, too. She was a very unhappy lady, as was Ava. Terrible alcoholic. Very unhappy with her life. In fact, most actresses I've known are very unhappy with their lives. Let's talk about your days at Paramount. You came there at such a unique time. You even convinced the board to give you complete autonomy in running the studio. Yeah, but that didn't happen right away. I thought I was about to be fired. So I had Mike Nichols shoot this 40 minute film for me, which I presented to the unsmiling, 18 member board of Gulf and Western (Paramount's then-owner) in New York, convincing them at Paramount would be the No. 1 studio in town after the release of Love Story and The Godfather. I signed resignation papers when I arrived in the office, saying they could keep the $300,000 it would cost them to buy out the rest of my contract if they'd just watch this 40 minute film. They agreed. After I screened it, Charlie Bluhdorn, my boss, called me into his office and told me to go back to work. I said "But Charlie, I resigned." He said "Whaddya want, more money?" I said "I don't want another dime from you. What I want is to be in a position were not a single one of those 18 motherfuckers can come on my lot, interfere with my films, or bother me in any way. I want complete control." He says "Evans, are you crazy? I can't do that? It's against all corporate rules." I said "OK, I'm going. Goodbye." He said "Get back here!" So Charlie goes back in before the board. After an hour, he comes back. "Okay Evans, you got what you want. It's your shop. You better have a lotta mazel, Evans! Now get to work!" So that's how I got my autonomy. I wasn't a fence straddler. I gambled with my 300 Gs and that's what took Paramount to 140 nominations and that's what made history. What do you think most studios would have said to me if I went to them and said "I want to make the story of 18-year-old boy who falls in love with an 80-year-old woman, to be directed by an acid head (Hal Ashby) and written by a guy who cleans swimming pools (Colin Higgins)"? They'd throw it out the window! (laughs) And that's how we touched magic. That's one of my favorite films, Harold and Maude. I show it every Valentine's Day! It's such a romantic film. Tell us about Hal Ashby. I loved Hal. A sweet, sweet man, and a great director. He died way too early. He was a brilliant film editor and had a good reputation for that, but his first picture (The Landlord) hadn't even come out yet when we were prepping Harold and Maude. Colin Higgins worked for (producer) Eddie Lewis as a pool boy! I think it's a classic that'll last forever. Every film that the so-called "suits" didn't want to make were all hits, and the pictures that they did want to make were all flops. No one wanted to make The Godfather. With Chinatown, they begged me "It's Chinese, nobody'll understand it!" They didn't want to release it. They didn't understand it. Then after it came out, after all the accolades, suddenly they understood it. You mentioned how much the studio world has changed since you began in the mid-60s. Could Bob Evans happen today, or was it great timing: the right man for the job at the right time? It could happen. I've always been fortunate enough to meet people who have been mentors me. Some people didn't. Some people did. Fortunately, most people who did were at the top. I think it could be done again. Joe Roth has done it, very successfully. I didn't much earlier age, though. I'm a huge gambler. My attitude always was if I get fired, I get fired. Big deal. So I took chances. I did things people said couldn't be done. If someone came into my office and said "I've got a great idea for this picture. It'll be so commercial and everyone will love it!" I'd say "Get outta here!" But if someone came in my office and said "I've got a really weird story to tell you. It may not work, but I think it's really terrific and I'm in love with it." That's what happened with a film called Don't Look Now (Nicolas Roeg, 1973). Nic Roeg went to everyone in town. No one wanted to make it. I did. Now it's regarded as a classic. If you pick one hit out of three, you doing great. If a ballplayer bats one in three, he's a star. If you hit a homer or two, you're a big star. I always went by the percentages. With Roman Polanski, everybody told me I was crazy to hire this weird Polack to direct this high-profile movie (Rosemary's Baby). I said "That's why I'm doing it: it's crazy!" You've got to risk to do something different, something original. If you don't do what's original, all you care about is keeping your job. Rules were made to be broken. Break them! That's one thing about this new generation of directors that've been pulled from commercials and music videos: they're not in the filmmaking business, they're in the advertising business and at the end of the day: they turn in these $150 million mouthwash ads. Exactly. Everything is MTV-ized. There's no scenes. There's no texture. It's cut, cut, cut! No one has the patience to sit and listen. You gotta have boom, boom, boom! Gotta have shoot 'em up! Gotta have a happy ending! Know what? I don't believe in happy endings! I think they ruin things. I don't believe in the boy getting the girl in the end. I believe in unrequited love. There's nothing more mesmerizing than unrequited love. And real. Waterloo Bridge, Love Story, Chinatown. Best last line of a movie ever, in Chinatown! "Forget it Jake, it's Chinatown." Yeah, it's a great one. One thing that your book and the film really drive home is how mercurial relationships in Hollywood are. It would drive most people mad. How do you keep your sanity in that environment? I'll tell you how: I keep my circle very small: Jack Nicholson, Warren Beatty, Sumner Redstone, Peter Bart, a few others. When I was at my lowest, I didn't lose my friendships. Now you've become a hero and mentor to a new generation of young actors and filmmakers. Track record aside, I think it must be your candor that draws them to you. People ask me "What's the most important thing in your life." I always answer "It has nothing to do with morality, it's always telling the truth. Because then you never have to remember what you've said." That way I can walk into any room at any time, and just tell it like it is. People may not like you for it, but there's an asterisk to it: omission ain't lying. (laughs) Sidney Korshak, "The Godfather." The most fascinating character in your book was your late attorney and mentor Sidney Korshak. I'm working with Billy Friedkin right now on the Korshak story. He was the ultimate power, my godfather. I spent every day with him for 40 years. A big bear of a guy, six foot five, former boxer. He was totally legitimate, never had a misdemeanor against him, but was the most powerful man I ever met. Seymour Hersh spent three years writing an article for The New York Times on Sidney and in three years, could find nothing out about him! Nothing! And there was the secret of his power: anonymity. Prior to reading your book, I'd never heard of him. Exactly. Do you think your opposite profile, a very high one, is what made you such an easy target? Yeah, absolutely. Another lesson I learned in the book is to not be shy about approaching people, if you want to be in show biz. And the bigger the person, the more approachable they are! I could reach George W. Bush easier on the phone than I could a junior agent at William Morris. It sounds like The Cotton Club was the biggest professional disappointment of your life. It was the worst single mistake I ever made in my life. I wanted it to be The Godfather with music. It took up six years of my life. I did more research on that than any picture I've ever done. Originally I was going to produce and direct it, and dedicate it to my late father, who had the first integrated dental practice in Harlem: "For you Pop, wherever you are. Your son, Bobby." We even had a great poster drawn up for it. It read: "Its violence started the nation. Its music startled the world." It was the single worst experience of my entire life. In 1979, when I began work on the project, I was worth $11 million. In 1989, I was worth $37.00. That was the 80's for me. Not a fun time. I've heard rumors that a longer version was going to be released. It should be. Eleven musical numbers were cut out. I think it was done on purpose. All those guys that put the money up lost a fortune. I put my house up, too. But no, no, I doubt it. I think Francis had a score to settle with me after The Godfather. He was resentful, feeling I took too much credit for the film. You'd think he'd be grateful to you. No. No. (long pause) Francis is the most charming, seductive man I've ever met. I think he's a direct descendent of Prince Machiavelli. Once you leave his kitchen, you're enamored by him. (laughs) He's so talented, so brilliant, and a dreamer. And I think rather self-destructive. We've only spoken once since that time, at the 25th anniversary screening of The Godfather. We all went down to the front of the theater afterwards, to tremendous applause. Francis started to pass me. Then he stopped, put his arms around me and whispered in my ear "We did something right." That about sums it up. How do you keep rising from the ashes like the Phoenix? What's your secret? Very simple: I wanna stay in the picture, because once you're outta the picture, you're out. -- This feed and its contents are the property of The Huffington Post, and use is subject to our terms. It may be used for personal consumption, but may not be distributed on a website.
Financial News

Islamic State suicide bombers strike in Iraqi refinery town - Reuters 1 hour ago


BAGHDAD (Reuters) - Islamic State suicide bombers and fighters attacked the center of Iraq's northern oil refinery town of Baiji overnight, forcing the army and Shi'ite fighters to pull back, military sources and the local mayor said on Sunday.

Chinese officials, investors hope new support steps will stave off sto... - Reuters 1 hour ago


SHANGHAI (Reuters) - China's stock markets may be facing a make-or-break week after officials rolled out an unprecedented series of steps at the weekend to prevent a full-blown stock market crash that could threaten the world's second-largest economy.

On nervous border, Turks welcome army but fear Syria incursion - Reuters 1 hour ago


KARKAMIS, Turkey (Reuters) - From his fields in Turkey, farmer Huseyin Ozdemir can see Islamist militants digging trenches and planting mines as they ready for battle around the northern Syrian town of Jarablus.

Saudi-led strikes kill 30 in northern Yemen, Houthis say - Reuters 1 hour ago


SANAA (Reuters) - Air strikes by Saudi-led forces killed 30 civilians in an attack on a market in northern Yemen on Sunday, the Houthi-run news agency Saba said, as U.N. mediators pushed for a humanitarian pause in fighting that has killed nearly 3,000 since March.

Islamic State attacks power plant in Hasaka, in northeast Syria: army - Reuters 3 hours ago


BEIRUT (Reuters) - Islamic State suicide bombers on Sunday blew up an explosive- laden truck near a power plant that serves the northeastern city of Hasaka, the latest attack after their expulsion from most parts of the city, the Syrian army said.
Health News

Right to die: Colombian man ends life with government backup - AP NEW!


BOGOTA, Colombia (AP) -- Dr. Gustavo Quintana walks out of a modest, two-floor apartment building in southern Bogota. Inside his black doctor's bag are vials containing anesthesia and muscle relaxants, a syringe and a rubber tourniquet. The man known in Colombia as Dr. Death has just ended the life of his 234th patient: a middle-aged woman suffering from incurable stomach cancer....

Minnesota burn survivor leaves hospital after 264 days - AP NEW!


ST. PAUL, Minn. (AP) -- A Minnesota man who survived being badly burned in a lawnmower explosion was discharged Friday after 264 days in the hospital, but not before his caregivers gathered to say farewell to one of their favorite patients....

Liberia works to contain Ebola, find source of new cases - AP NEW!


MONROVIA, Liberia (AP) -- Liberia is working hard to contain Ebola and find the source of the latest infections of the deadly virus recorded this week....

Colombian man dies by euthanasia with government backing - AP NEW!


BOGOTA, Colombia (AP) -- A 79-year old man suffering from incurable throat cancer has become the first Colombian to die by euthanasia with the full backing of the government....

Aetna to buy Humana as health insurer landscape shifts - AP NEW!


Aetna aims to spend about $35 billion to buy rival Humana and become the latest health insurer bulking up on government business as the industry adjusts to the federal health care overhaul....
Regional News

2 people dead, 3 missing after boat capsizes in Ohio River - Kentucky.com 1 hour ago


Kentucky authorities say two people have been killed and three remain missing after the pontoon boat they were riding in hit the Clark Memorial Bridge and capsized in the Ohio…Click to Continue »

Former natural resources secretary dies at age 89 - Kentucky.com 2 hours ago


Carl Bradley, who was state natural resources secretary in the administration of the late Gov. Wallace Wilkinson, died Thursday at his home in Hattiesburg, Miss. He was 89.Click to Continue »

New statue in West Liberty honors Morgan County Marine's valor in Kore... - Kentucky.com NEW!


During a six-night battle in November and December 1950, at temperatures of minus 30, William Barber's company of a little more than 240 Marines held off more than 1,400 Chinese…Click to Continue »

Asian carp processor hoping more in Ky. try the fish - Kentucky.com NEW!


A western Kentucky fish processing company that sells the invasive Asian carp is hoping more Kentuckians will try the fish, which is plentiful in Kentucky Lake and Lake Barkley.Click to Continue »

Man who called 911 later charged in girlfriend's death - Kentucky.com NEW!


A northern Kentucky man who called 911 saying his girlfriend repeatedly banged her own head on a window has been charged with murder in her death.Click to Continue »
Science News

Russian craft delivers long-awaited cargo to space station - AP 2 hours ago


MOSCOW (AP) -- An unmanned Russian cargo ship has docked successfully at the International Space Station, where it was anxiously awaited by the U.S.-Russian crew after the successive failures of two previous supply missions....

Second-line cetuximab active beyond progression in quadruple wild-type... - EurekaAlert 3 hours ago


Patients with metastatic colorectal cancer (mCRC) that are mutation-free in the KRAS, NRAS, BRAF and PIK3CA genes showed significant benefit from continuing anti-epidermal growth factor receptor (EGFR) therapy beyond progression following first-line chemotherapy and an anti-EGFR monoclonal antibody, according to study results presented at the ESMO 17th World Congress on Gastrointestinal Cancer in Barcelona, Spain.

Solar plane lands in Hawaii after record-breaking flight - AP NEW!


KAPOLEI, Hawaii (AP) -- A plane powered by the sun's rays landed in Hawaii Friday after a record-breaking five-day journey across the Pacific Ocean from Japan....

REM sleep critical for young brain development; medication interferes - EurekaAlert NEW!


Rapid eye movement or REM sleep actively converts waking experiences into lasting memories and abilities in young brains reports a new study from Washington State University Spokane. The finding, published in Science Advances, broadens the understanding of children's sleep needs and calls into question the increasing use of REM-disrupting medications such as stimulants and antidepressants.

Novel DNA repair mechanism brings new horizons - EurekaAlert NEW!


The DNA molecule is chemically unstable giving rise to DNA lesions of different nature. That is why DNA damage detection, signaling and repair, collectively known as the DNA damage response, are needed. A group of researchers, lead by Vasily M. Studitsky, professor at the Lomonosov Moscow State University, discovered a new mechanism of DNA repair, which opens up new perspectives for the treatment and prevention of neurodegenerative diseases.
Sports News

Dodgers looking for starters, but Samardzija perfect fit for Yanks - FOX Sports 2 hours ago


Ken Rosenthal discusses who the Angels may have their eye on as a new general manager, why Jeff Samardzija may be a good fit for the Yankees and more.

Report: Blazers fire assistant coach who said Aldridge was leaving - FOX Sports 3 hours ago


By Larry Brown The Portland Trail Blazers on Saturday confirmed that assistant coach Kim Hughes is no longer with the team, but they will not say why. Most people believe Hughes' comments about LaMarcus Aldridge are the reason for his firing. Hughes, who was the team's big man coach the past...

Report: LeBron won't negotiate with Cavs until Thompson is signed - FOX Sports 5 hours ago


LeBron James is waiting for the Cavs to reach an agreement on a contract extension with Tristan Thompson before re-signing with the team, ESPN's Brian Windhorst reports.

Kicks & giggles: Bloopers from the Women's World Cup on FOX - FOX Sports 6 hours ago


We've had a lot of fun in Canada covering the Women's World Cup! Here are the best outtakes from our crew throughout the month.

Chile defeat Argentina on penalties to win first Copa América title - FOX Sports 7 hours ago


Alexis Sanchez converted the decisive spot kick as Chile defeated Argentina on penalties to win Copa America for the first time.
Technology News

Farmers eager for drones, but most can't legally fly them - AP NEW!


CORDOVA, Md. (AP) -- Mike Geske wants a drone....

Top US, Iranian diplomats locked in nuclear talks - AP 1 hour ago


VIENNA (AP) -- U.S. Secretary of State John Kerry and Iranian Foreign Minister Mohammad Javad Zarif are locked in negotiation with just two days left before their latest deadline for a comprehensive nuclear pact....

Draft accords of sanctions relief at Iran nuke talks in hand - AP NEW!


VIENNA (AP) -- World powers and Iran have drawn up a draft document on the pace and timing of sanctions relief for the Islamic republic in exchange for curbs on Iran's nuclear program, advancing on one of the most contentious issues at their negotiations, diplomats told The Associated Press on Saturday....

APNewsBreak: Tentative agreement on Iran sanctions relief - AP NEW!


VIENNA (AP) -- World powers and Iran have reached tentative agreement on sanctions relief for the Islamic Republic, among the most contentious issues in a long-term nuclear agreement that negotiators hope to clinch over the next several days, diplomats told The Associated Press on Saturday....

Your Essential 4th of July Captain America Reading List - Wired 1 hour ago


Want to spend the holiday with the United States' most patriotic superhero? Grab these comics. The post Your Essential 4th of July Captain America Reading List appeared first on WIRED.
US News

Fireworks shoot into Colorado crowd; 9 suffer minor burns - Yahoo NEW!


AVON, Colo. (AP) — Officials say nine people suffered minor burns during an accident at a fireworks show in Colorado.

Forgiveness of Charleston shooter prompts discussion about whether tha... - Fox News NEW!


Some family members of those killed in the Charleston, South Carolina, church shooting have said they forgive the man who's been charged.

Forgiveness of Charleston church shooter prompts discussion - AP NEW!


CHARLESTON, S.C. (AP) -- Under an outdoor tent a few blocks from Emanuel African Methodist Episcopal Church, Sharon Simmons paused while cleaning up from the previous night's revival to ponder the idea of forgiving the white man accused of killing nine of the historic black church's members, including the pastor....

America on High Alert Amid July 4th Celebrations - Yahoo NEW!


On this Fourth of July, law enforcement is fully deployed from Los Angeles to D.C.

Police Looking to ID Mysterious Dead Girl - Yahoo NEW!


"Who she is and where she's from remain a mystery to us," the DA said.
World News

Spain's weather stations warn of extended heat wave that will last at ... - Fox News NEW!


Spain's meteorological agency is warning people to brace for high temperatures across much of the country over coming days.

Benedict XVI is honored for keen devotion to church music - AP NEW!


VATICAN CITY (AP) -- Emeritus Pope Benedict XVI, who retired in 2013, has been honored for cultivating sensitivity to sacred music in the traditions of the Catholic Church....

Senator McCain: Afghan troop drawdown must be based on ground conditio... - Fox News NEW!


U.S. Senator John McCain says the ongoing Taliban offensive in Afghanistan demands a reassessment of the Obama administration's current plan to drawdown U.S. forces.

Senator McCain: US must reassess Afghan troop withdrawal - AP NEW!


KABUL, Afghanistan (AP) -- U.S. Senator John McCain says the ongoing Taliban offensive in Afghanistan demands a reassessment of the Obama administration's current plan to drawdown U.S. forces....

Serbian town honors dachshund Leo who died defending 10-year-old girl ... - Fox News 1 hour ago


Normally, Leo would run away at the sight of a bigger dog.