Advertisement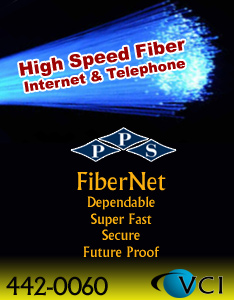 Save $1.00 and save a tree!

Effective October 1st, e-Tel will begin charging $1.00 for customers who opt to receive paper statements. This fee has been waived for VCI customers for their first 3 months with e-Tel.

We encourage you to receive your monthly statement electronically and avoid the $1.00 paper statement fee that is being waived as a courtesy for the August and September billings. Enrollment is quick and easy! In addition, we have several online payment options making things convenient for you. Visit us on the web at etelonline.com for eStatement registration.